Japan's Hayabusa2 Probe Drops Its Last Rover on Asteroid Ryugu
Share this story!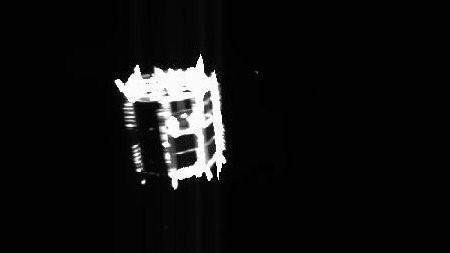 Japan's asteroid mission has deployed its last rover to explore Ryugu's rocky surface.
The Hayabusa2 spacecraft has been exploring the asteroid since June 2018, and it deployed three other landers to the asteroid's surface last fall. Then, the mission switched its focus to sample collection. But now, Hayabusa2 is executing its last remaining task before turning for Earth: deploying its final rover, dubbed MINERVA-II2.
That process began on Wednesday (Oct. 2) when the main spacecraft lowered itself to 0.6 miles (1 kilometer) above the asteroid's surface to release MINERVA-II2. That's much higher above the surface than its twins, MINERVA-II1A and MINERVA-II1B, were deployed, at about 165 feet (50 meters) above Ryugu's surface.
Related: Japan's Hayabusa2 Drops Target Markers on Asteroid Ryugu
The different approach is necessary because this rover is tackling different questions than its predecessors. The Hayabusa2 scientists want to be able to study the rover's long,…
Continue Reading at Space.com…
By becoming a premium supporter, you help in the creation and sharing of fact-based optimistic news all over the world.