SpaceX Finishes Assembling New Starship Prototype (Photo)
[et_pb_section fb_built="1″ admin_label="section" _builder_version="3.22″][et_pb_row admin_label="row" _builder_version="3.25″ background_size="initial" background_position="top_left" background_repeat="repeat"][et_pb_column type="4_4″ _builder_version="3.25″ custom_padding="|||" custom_padding__hover="|||"][et_pb_text admin_label="Text" _builder_version="3.26.5″ background_size="initial" background_position="top_left" background_repeat="repeat"]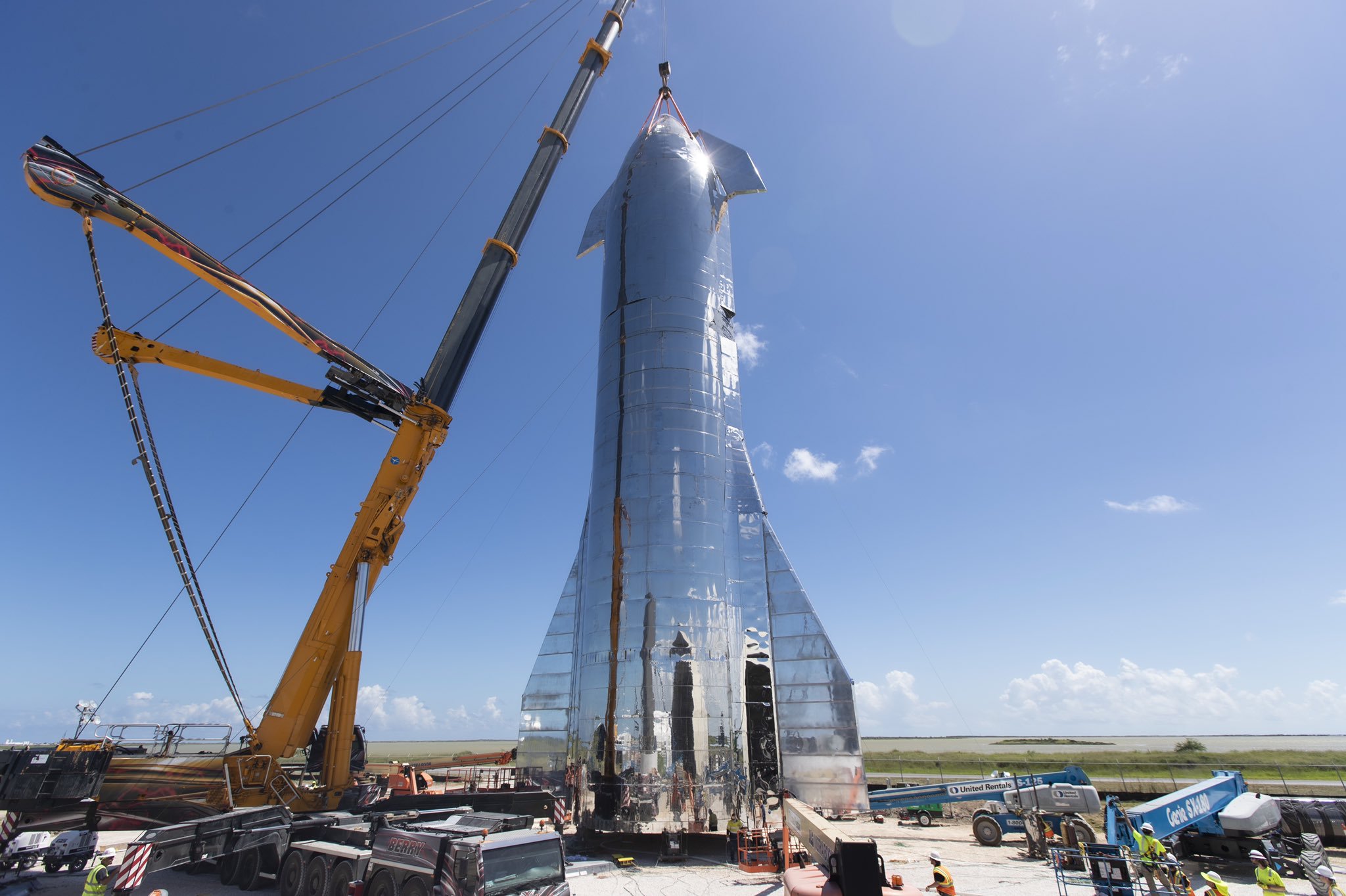 We can now take the full measure of SpaceX's latest Starship prototype.
The company has mated the top and bottom halves of the Starship Mk1 vehicle at its South Texas facilities, SpaceX founder and CEO Elon Musk said today (Sept. 27).
"Starship halves being joined," he posted on Twitter, along with a photo of the sleek silver Mk1.
Related: SpaceX's Starship and Super Heavy Mars Rocket in Pictures
The milestone comes just in time for Musk's big weekend announcement: On Saturday evening (Sept. 28), the billionaire entrepreneur will reveal the latest design of Starship and Super Heavy, the spacecraft and rocket that SpaceX is developing to help humanity settle the moon, Mars and other distant worlds.
The presentation will take place at the South Texas site, which is near the village of Boca Chica. The newly stacked Mk1 will presumably serve as a dramatic backdrop.
Musk tends to give such…
Continue Reading at Space.com…
[/et_pb_text][/et_pb_column][/et_pb_row][/et_pb_section]
📝 Get a weekly dose of fact-based optimism right in your inbox every week.
Join over 15,000 optimistic, forward-looking subscribers who are making a better and more prosperous future come sooner.
By becoming a premium supporter, you help in the creation and sharing of fact-based optimistic news all over the world.