📚 Fact-based optimistic summer reading
Are you starting to run out of books to read this summer? Let us suggest five more.
Share this story!
Project Hail Mary
By Andy Weir.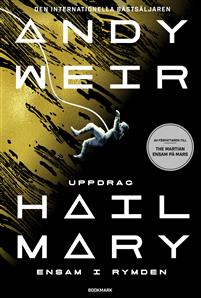 Andy Weir did not get The Martian published by any publisher, so he did it himself. It became a success, got picked up by a publisher and became a successful movie starring Matt Damon.
Following his success, Weir wrote a very half-baked story, Artemis, which takes place on the moon.
Maybe he was a one-hit-wonder, I thought. I was proven wrong.
Weir's third book has just been released, Project Hail Mary, and it's absolutely brilliant!
A man wakes up alone on a spaceship somewhere in space. Slowly he understands why he is there and what he needs to do.
Science fiction at its best.
The Beginning of Infinity
By David Deutsch.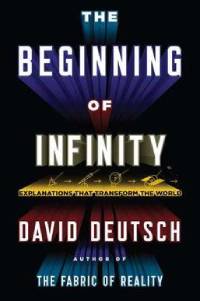 There is a day before and after David Deutsch enters one's life. I stumbled upon him while listening to TED-Chris Anderson's podcast.
In an incredibly clear-sighted way, Deutsch stacks brilliant insights on top of each other. He has thought deeply, but still manages to explain what he means in an easily comprehensible way.
At The Beginning of Infinity, Deutsch shows why man is not insignificant, the unlimited capacity for human knowledge while defending and explaining optimism better than most.
Open – The Story of Human Progress
By Johan Norberg.
Johan Norberg has been one of my favorite authors for 20 years. His Progress - Ten Reasons to Look Forward to the Future is a must on every factually inclined optimist's bookshelf. There should also be a spot for his latest work, Open: The Story of Human Progress.
It shows how openness is crucial for progress. The best example is China, which Johan wrote about for Warp News recently.
Millennia ago, when Europe was considered so underdeveloped that it was not even worth pillaging, the Chinese were already navigating with the nautical compass, reading books printed with moving types and using gunpowder weapons.
Some scholars believe that Song-China was heading for an industrial revolution. Why did it not happen?
The answer is that China closed down. Cut itself off from the exchange of ideas. Which stopped development dead in its tracks.
Humankind - A Hopeful History
By Rutger Bregman.
You know how things work out when the varnish of civilization is sandpapered away, as in The Lord of the Flies. People are by nature cruel and ruthless.
Or are they?
The Lord of the Flies is fiction, but has happened in reality.
A group of boys was stranded on a desert island and the master of the flies of reality took place. It was just that they were helpful and kind to each other instead. Took care of those who injured themselves and remained friends for life.
Rutger Bregman turns many ideas and established truths upside down and asserts that human nature is much better than its reputation.
Liftoff: Elon Musk and the Desperate Early Days That Launched SpaceX
By Eric Berger.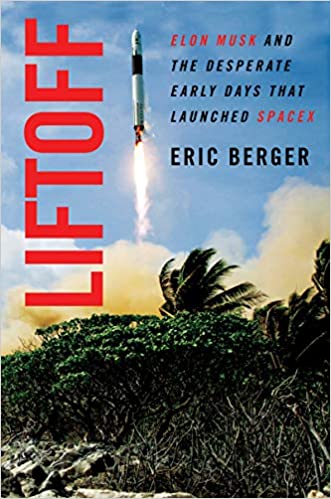 In 2008, Elon Musk went through a divorce. The world was shaken by the worst financial crisis since 1929. Tesla had run out of money and was approaching bankruptcy. SpaceX had for the third time failed to launch and rocket into orbit. They only had enough money available for three attempts.
We now know how things turned out, but how the heck did it happen?
Space journalist Eric Berger tells the story of SpaceX's first year and he has interviewed Musk, but also several people who held leading positions in the company at the time.
We wish you a pleasant remainder of the summer
By becoming a premium supporter, you help in the creation and sharing of fact-based optimistic news all over the world.