👊 The Renaissance man of nuclear power
John Ahlberg, a father of three from Gothenburg, wants to make fossil-free energy in the form of small modular reactors a reality in Sweden. And things are moving forward quickly. The first reactor could be in place by 2030.
Share this story!

It was an insane decision, says John Ahlberg. He chose to leave a 15-year successful career with managerial positions for a self-financed entrepreneurial life.
"It was a decision based on a sincere desire to do something useful and important for real. To work with the big question of our time".
The knowledge that fossil fuels account for over eighty percent of the world's energy and that nine million people die each year from air pollution alone gnawed at John.
"I think everyone, especially parents, wants to do everything they can to create better conditions for future generations. As an environmentalist committed to our beautiful nature, being able to work with technology that can help achieve the Paris Agreement and create a sustainable future is a luxury."
Timeline analysis of future events
As John puts it, John and co-founder Christian Sjölander conducted a timeline analysis of future events in a "Recorded Future manner".
"We studied things like early retirement of large reactors combined with great technological leaps, rapidly increasing electricity demands, import dependency, and a focus on the climate. We saw room for a brand that honored Hans Rosling and could work with modern nuclear energy in several different business areas".
This is how "Kärnfull Energi" was born. The company's goal is to contribute to securing Sweden's sustainable electricity production in the long term and allow citizens to "vote with their wallets" and choose an electricity agreement with guarantees of origin from Swedish reactors.
"We want to be an important piece of the puzzle in the sustainable transition to fossil freedom. Today, we run a fast-growing electricity trading business in Sweden and Denmark and now also have the first project development company in small-scale nuclear energy, Kärnfull Next. The inspiration for this project comes from successful wind power project developers such as OX2."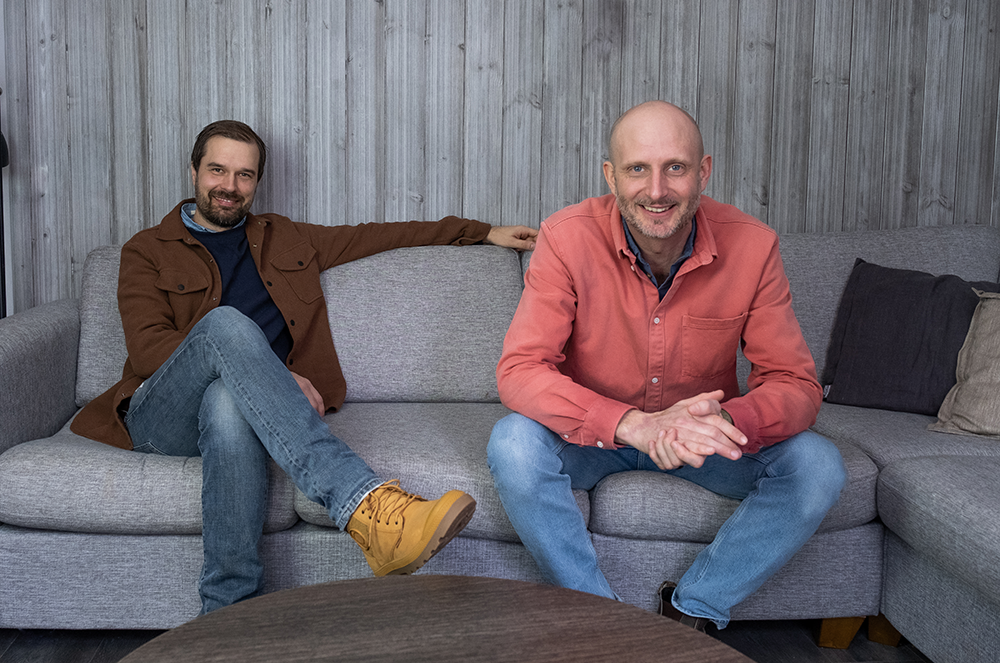 Small modular reactors
John describes small modular reactors, or SMR, as a technological leap. It is shifting from giant state one-off buildings, just like current Swedish reactors, to small-scale nuclear energy mass-produced in factories. The cost will be significantly lower, from handshakes between presidents to corporate boardrooms.
"This type of reactor is built for 36 months in a factory and then delivered as a pre-fab house. They are then completed on-site where they will deliver plannable fossil-free energy for 60 years or more."
The next model Kärnfull Next offers, GE Hitachi BWRX-300, is 300 megawatts and generates just over two terawatt-hours per year from an area corresponding to a football field. The world's first BWRX-300 will be deployed in Canada in 2028.
"If all goes well here in Sweden, our reactors can start their respective climate efforts shortly afterward," John Ahlberg believes.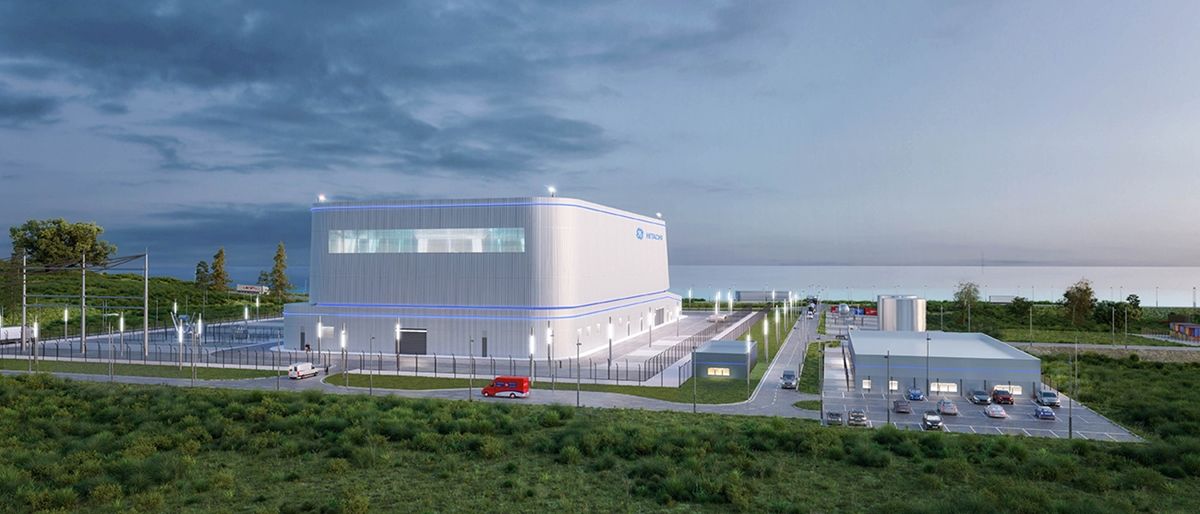 Very lucrative investment objects
In addition to being relatively small and cheap, John Ahlberg highlights another advantage: it is possible to drive them flexibly.
"If the price of electricity is not lucrative enough to produce electricity, it means that they can be connected to high-temperature electrolyzers for the production of fossil-free hydrogen at an extremely competitive price. The gas can then be used directly in industrial processes or refined into ammonia and synthetic fuels. SMRs are also perfect for district heating."
John Ahlberg believes this means that they can guarantee a cost-optimal utilization of the reactor's high capacity factor of 90 percent.
"This makes them very lucrative investment objects for long-term structural investors, such as pension funds. The fact that they also contribute socio-economically through, among other things, 200 high-paid jobs for sixty years makes municipalities very positive".
‌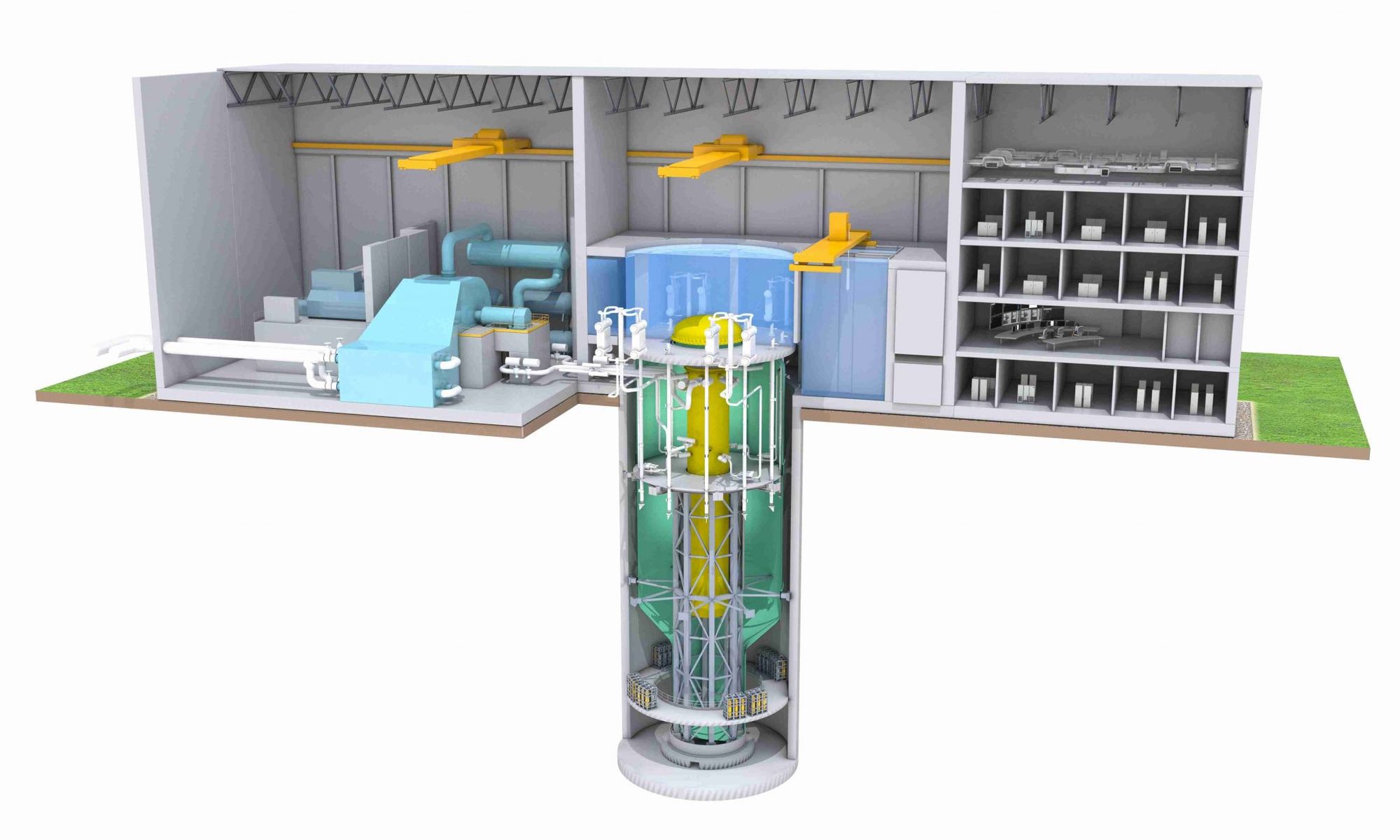 ‌
The renaissance of nuclear power
Kärnfull Next was launched in March 2022, so much is still new. Still, nuclear power has had a renaissance, especially SMR. Kärnfull Next has appeared in many different media outlets, including the Swedish Public Service channel SVT. And the small company is noticing the attention.
"Since the launch, inquiries have poured in, and we have also received more than 150 job applications from extremely highly qualified individuals who want to be part of our journey. There is a big interest in what we are doing, and the whole team is working full time so we can continue to be proactive and push forward on the projects. The media has also been very interested, which is very positive as an important part of this is explaining what kind of effort we can make in the fossil-free transition and what we need to see from politicsto make the greatest benefit."
In five years, John Ahlberg believes that their first unit is well on its way to completion, and in ten years they have several SMRs in operation and can then take full advantage of the nuclear renaissance that has already started.
"We now see eight out of ten Swedes support nuclear energy as part of a sustainable future. Based on that position, we can switch up powerfully and put a new 300-megawatt every six months, preferably with a Swedish supply chain for the technology so that Sweden can contribute even more actively to Europe's climate transition."
He believes that public opinion will be even more optimistic about this technology in the 2030s.
"Probably the politicians' obsession with discussing individual types of energy has been replaced by a more long-term goal where technology-neutral market rules apply to become the first fossil-free welfare society."‌
‌
‌

By becoming a premium supporter, you help in the creation and sharing of fact-based optimistic news all over the world.