☀ Glass in greenhouses can act like solar panels
Transparent solar panels can generate energy in greenhouses without reducing vegetable production.
Share this story!
Greenhouses can make growing vegetables much more efficient, but they also consume a lot of energy . A solution to this problem may in the future be to use glass that also acts as solar cells .
These are so-called Semitransparent organic solar cells that absorb the energy from some of the sunlight and let through other wavelengths. The only question is whether plants such as lettuce can grow even if some of the sunlight does not reach.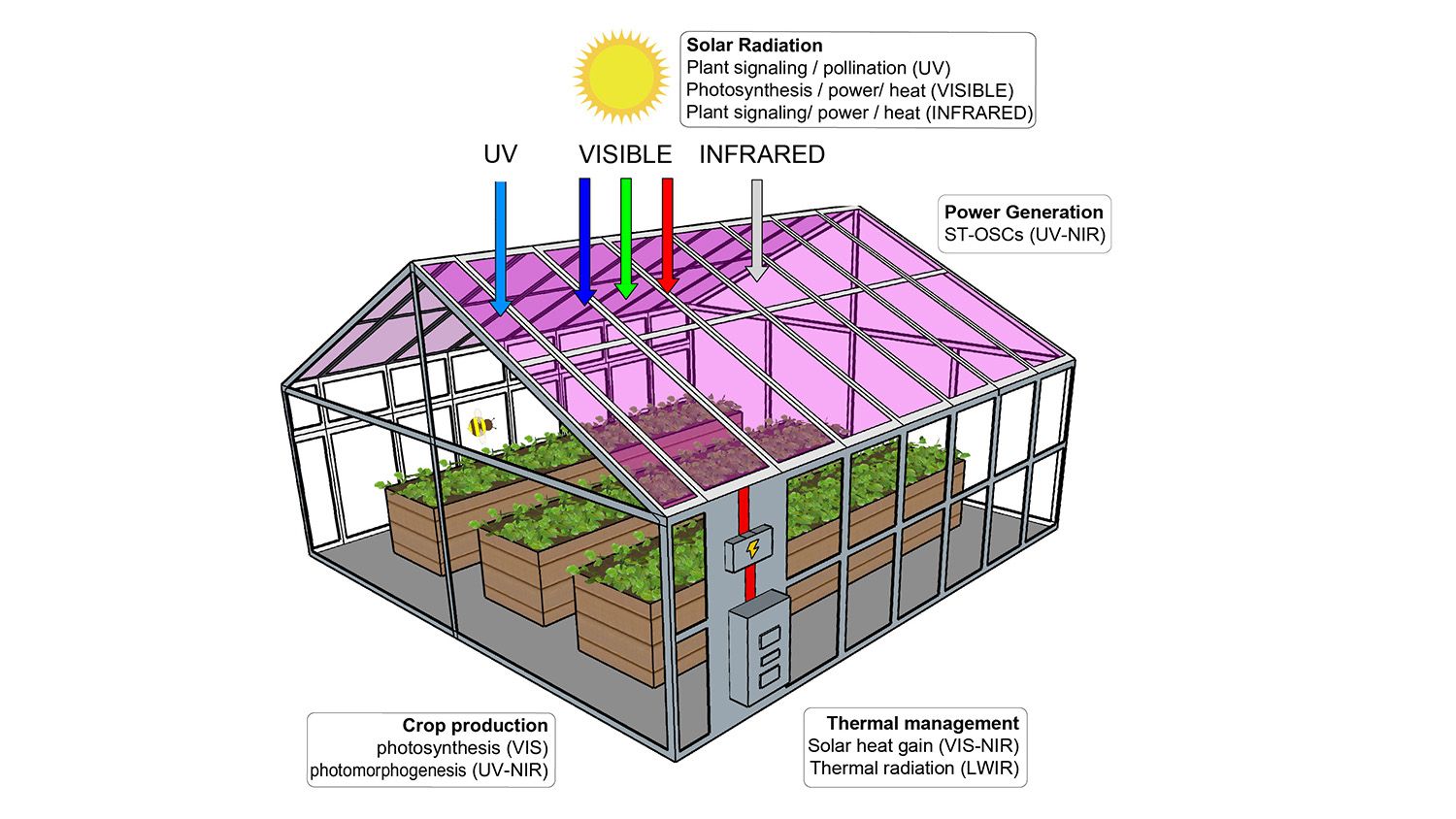 A study from North Carolina State University, NC State, shows that it works really well. The basic idea is that plants do not use the full spectrum of sunlight for their photosynthesis but only certain wavelengths. If the plants can cope with the wavelengths that solar panels do not need to generate energy, it would be possible to use glass that is also solar panels in greenhouses.
The researchers took a number of lettuce plants and divided them into three groups. Two of the groups received the light filtered through filters that blocked certain wavelengths, while the third group received unfiltered light.
The researchers then examined how many leaves each plant received, how large the leaves were, how much the lettuce heads weighed, how nutritious the lettuce was and more. The result was above expectations.
- We were a little surprised. There was no difference in growth or nutritional value. So that means that it is possible to use transparent solar cells as glass in greenhouses, says Heike Sederoff, professor of plant biology at NC State and co-author of the study.
Semi-transparent organic solar cells are now not as efficient as other solar cells, at least not yet. But if they can replace ordinary glass in greenhouses and both generate energy and let light through, they can still be very interesting.
- Getting growers interested in this technology would be difficult if productivity were reduced. But now we can show that there is economics in investing in these solar cells that reduce energy costs without reducing productivity, says Harald Ade, professor of physics at NC State and co-author of the study.
By becoming a premium supporter, you help in the creation and sharing of fact-based optimistic news all over the world.