🤰 Motherhood-app founder: "It's an opportunity to help a lot of people"
Numa is a healthcare app for those who have given birth. Warp News has spoken with the founder and physician Maria Undén Morein, and Tove Blum, who went from working with pop artists to mothers.
Share this story!
From physician to startup founder
"You're closely observed during pregnancy. After delivery, the child is helped at the child health center, but not the mother," says Maria Undén Morein.
She is the mother of Harald and Astrid, and it is thanks to them that we are here talking. They made her quit her job as a physician and dive into an uncertain life as a startup founder.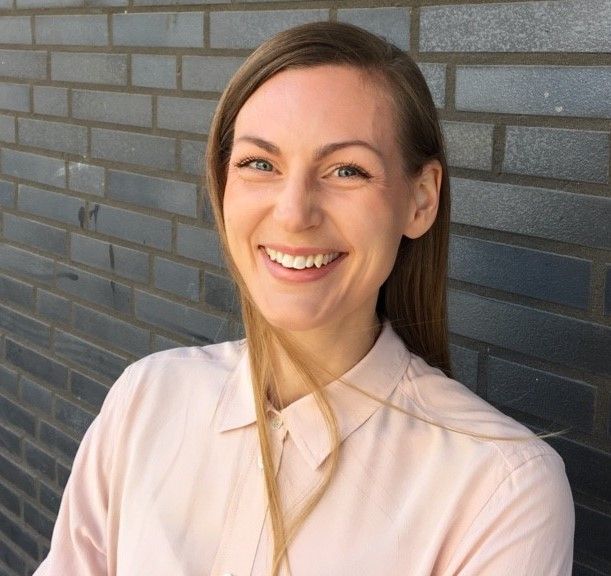 Harald and Astrid are too small to persuade their mother to do something like this, but it was after her second pregnancy that the idea for the healthcare app Numa was born. It gave Maria time to think about why mothers were almost completely abandoned as soon as the family left the maternity ward.
Nine out of ten new mothers experience consequences and worse health. Yet, there is only one planned conversation with the mother a year after delivery.
There was also nowhere where information and knowledge about the postpartum period was collected. As a physician, Maria had acquaintances and colleagues she could call. But what about everyone else?
Maria talked to several people, especially with Emma Aronsson, who is an obstetrician at Karolinska Hospital.
"We said that this is something we should do. We have the technology, we have the knowledge. Let's get together and do it," says Maria.
They were joined by Rebecka Wedlund, who is COO and CTO, and Ebba Åback, who is a midwife. And then they did it.
Numa is now three years old
Numa has now turned three years old and more people have joined the team. Joining us for our chat is one of the latest additions to the team, Tove Blum. She works on marketing Numa.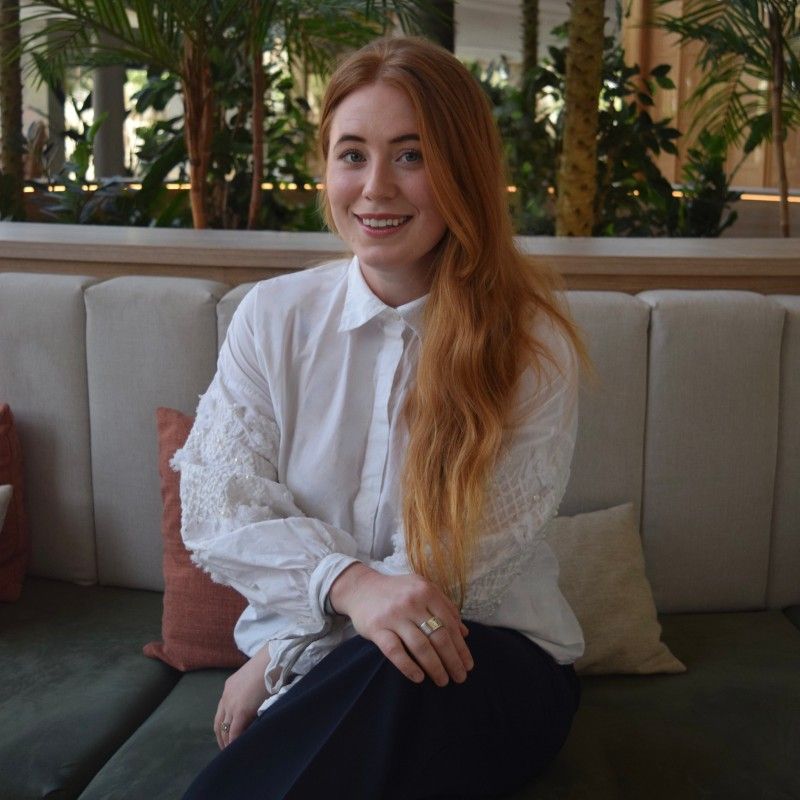 Previously, she worked in the music industry, but after two difficult pregnancies, her admiration for those working in the field had grown. During her second pregnancy, she became so ill that she was hospitalized.
"The staff thought it was cool that I worked with famous pop stars. But I thought they were the cool ones," says Tove.
She also identified the same problem that Maria had.
"Now I have had a traumatic pregnancy, but there is no one to pick me up. I have to search for all the information myself, but I don't have the energy. I am completely shattered inside. So, I ended up on chat forums. I know it's wrong. I know I shouldn't read them. But there is no information anywhere else."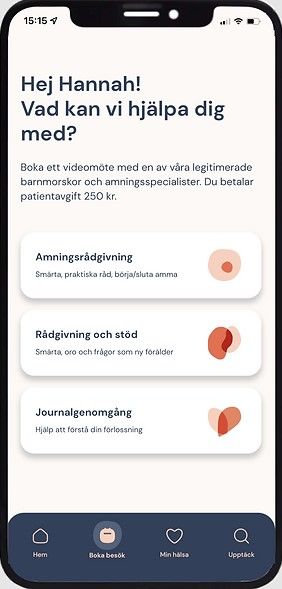 The knowledge articles are the most popular part of the app. But through the app, you can also make a healthcare call to get professional help. That function was not available from the beginning but has been requested by users.
"A hundred percent girl power!"
Also present at our meeting is Pim Polesie, who has invested in Numa through Gårdaverken.
"It was such an obvious problem, and there were so few solutions," Pim says about why they invested.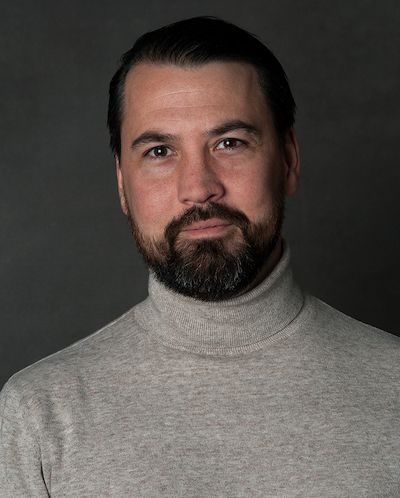 "Plus, an incredible team! Hundred percent girl power," as Pim puts it. The team consists of a hundred percent women.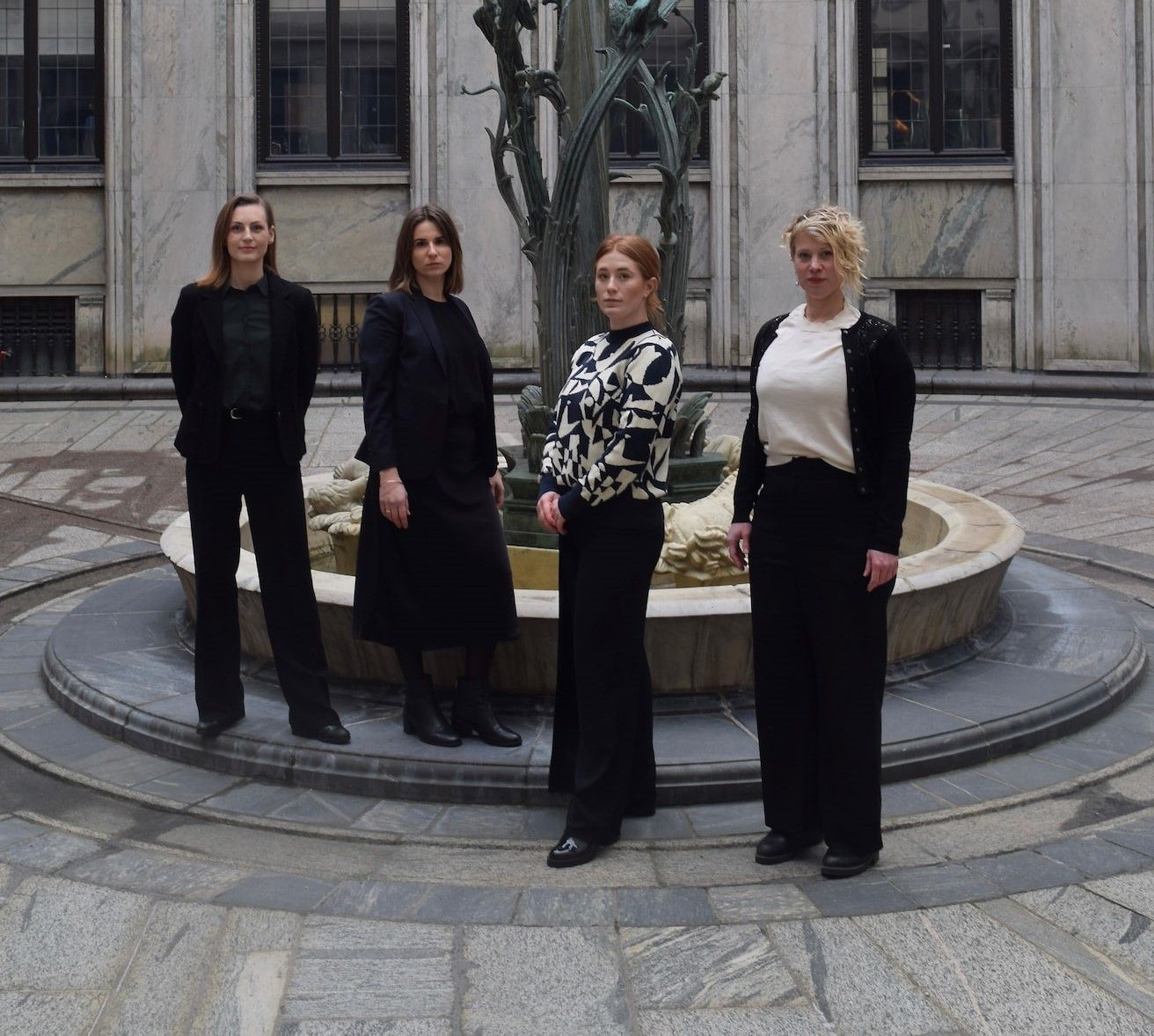 "We also believe that there is a large market outside Sweden," he says.
Maria adds: Our ambitions are global.
Pim also emphasizes the lack of good information.
"If you google something about your children, if they feel sick, then you think the child is dying. You become so stressed," he says. "The news media focuses on horrors, so it's not surprising that you get those search results."
"The question 'how do you know?' was something that triggered me," says Tove. How do you know what's normal? That's why it's important to have a place for evidence-based information."
Not just good for mothers
Apps like Numa also relieve healthcare of some physical visits.
"Digitalizing relieves healthcare. The more you can do digitally, the more resources there are in healthcare for what really requires a physical visit. It also reduces waiting times in physical healthcare," says Maria.
Help Numa succeed
At Warp News, we always want to help impact companies and people succeed.
When asked what Warp's community can do to help, spreading the word is high on Numa's list. So, please download the app* and recommend it to mothers (and fathers).
Mathias Sundin
The Angry Optimist
*Not yet available outside of Sweden, but they are looking to expand in 2023.
By becoming a premium supporter, you help in the creation and sharing of fact-based optimistic news all over the world.