💡 Musings of The Angry Optimist: The pessimist's mistake & an explosion of AI possibilities
The mistake pessimists make, again and again. Don't miss the AI opportunity. An interview with Kevin Kelly. And more.
Share this story!
💥 An explosion of AI opportunities
A few weeks ago, OpenAI launched its API for ChatGPT, which made it more powerful and ten times cheaper. On Tuesday, they released ChatGPT 4 (the previous version was 3.5).
It can now see and understand images and can explain what is funny about a picture. (How is that even possible?!)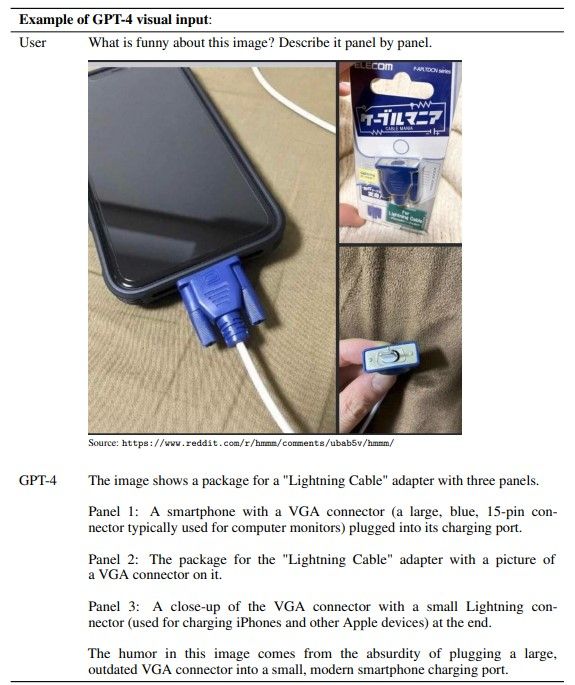 They also demonstrated how a sloppy drawing in a notebook was programmed into a web page in just a few seconds. (Seriously, how does that work?!)
Last night, an early version of Midjourney's fifth iteration was released.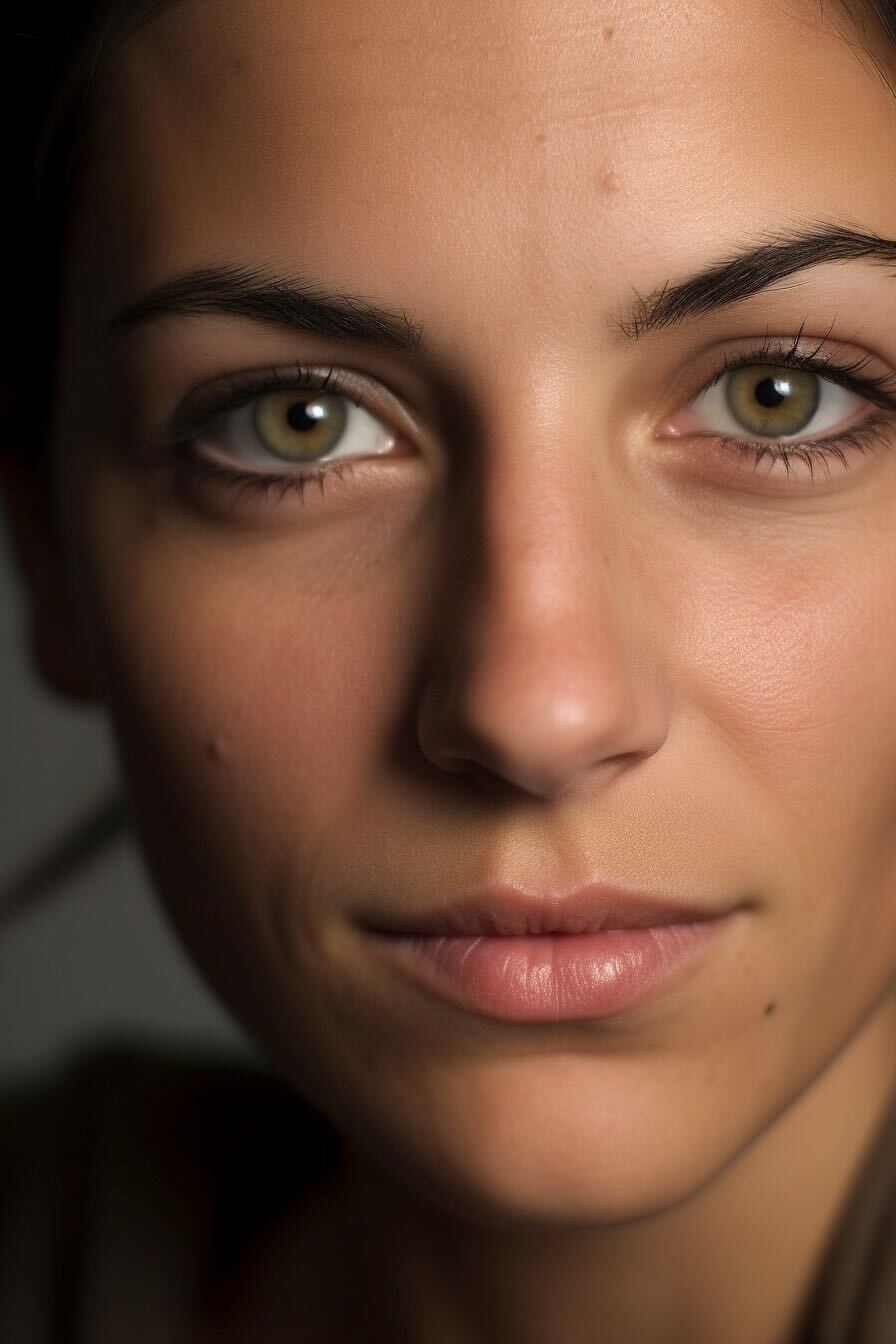 I could go on for a while, but then this wouldn't be a short comment.
My point is this: Don't miss this opportunity!
This is completely new, only a few months old. There are no experts, no one has picked the low-hanging fruit yet.
Spend a few hours understanding what's going on and think whether it's something you want to do in the field.
---
🤔 The pessimist's mistake
If you want to be kind, you can say that pessimists live in the present.
An objection that is often repeated is that if we are going to build X, we will need a lot of Y - and it doesn't exist, it's incredibly expensive, impossible, etc.
For example, cobalt in batteries. It is often mined under poor conditions. If we are going to have lots of electric cars, we will need enormous amounts of cobalt = lots of suffering.
But that's not how it works, as shown by this graph. It shows projected demand for cobalt in 2019, 2020, 2021, and 2022.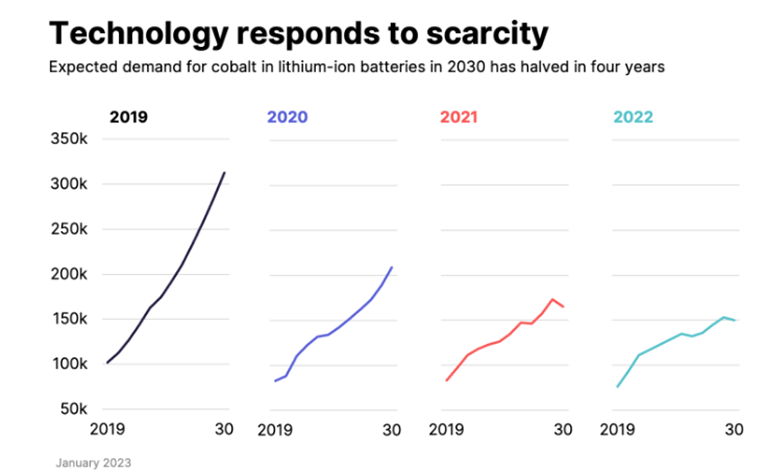 When we encounter scarcity or problems, we develop alternatives. Pessimists repeatedly miss this.
It is hard enough to understand the future without these pessimistic blinders. But with them...
---
💡 Tips
What Is ChatGPT Doing … and Why Does It Work?
A lengthy text explaining how ChatGPT works.
Interview with Kevin Kelly
Interesting and thought-provoking, as usual with Kevin Kelly.
How I became one of 105 new Obama Foundation Global Leaders
Richard Walakira describes how he went from being a political rapper in Uganda to the Alliance of Democracies and a global leader in Obama's foundation. Richard is also a Warp Premium supporter.
❗ Other stuff
The economy is coughing and hacking, but...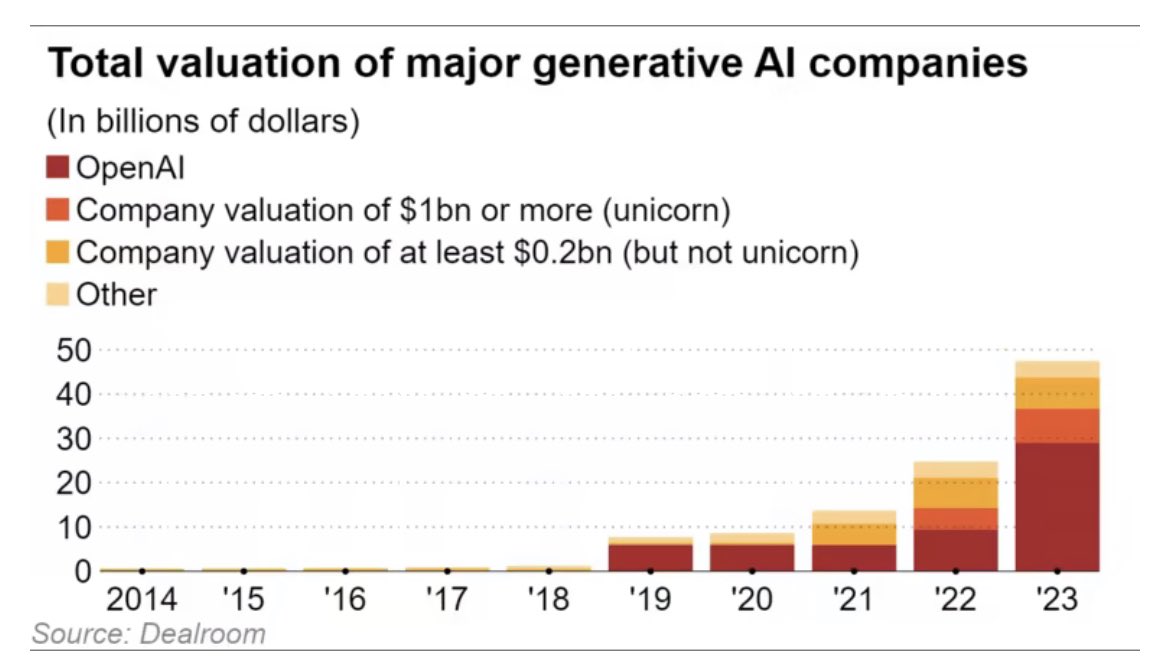 Some fact-based optimism from Elon Musk och Tesla:
Disney animators watching AI animation. "Toy Story-moment."
By becoming a premium supporter, you help in the creation and sharing of fact-based optimistic news all over the world.