🚀 A paradigm shift behind Sweden's new astronaut
Everyone focused on Sweden getting a new astronaut, but they missed how. There's the real news, and also tells a bigger story - and Warp News can reveal how it happened.
Share this story!
It was supposed to be several years until the next Swede in space...
Admittedly, it was both surprising and gratifying that Sweden will send another Swede to space within such a short time as a year. However, in the news media, this seems to have overshadowed the even bigger news.
Sweden had come one step closer at the end of last year, when Marcus Wandt was presented as Sweden's next astronaut. He had been selected for the European Space Agency (ESA) astronaut program - but only as a backup. It could take many years for him to go to space, if it happened at all.
But suddenly! He he would go up within twelve months. What happened?
The explanation lies in the changes that the space industry has gone through in recent years. Thanks to that, an opportunity arose, which Sweden was quick to seize.
The background is a changed space industry
NASA used to control the rocket construction and transportation to the International Space Station (ISS) itself. That changed a few years ago when they instead bought transportation as a service. First for goods to the ISS, then for people.
SpaceX received a cargo contract as early as 2006, which they began delivering on in 2010. Later, SpaceX also received a contract to transport astronauts to the space station, which they have done several times. Boeing also received a contract but has not yet managed to fly any astronauts to space.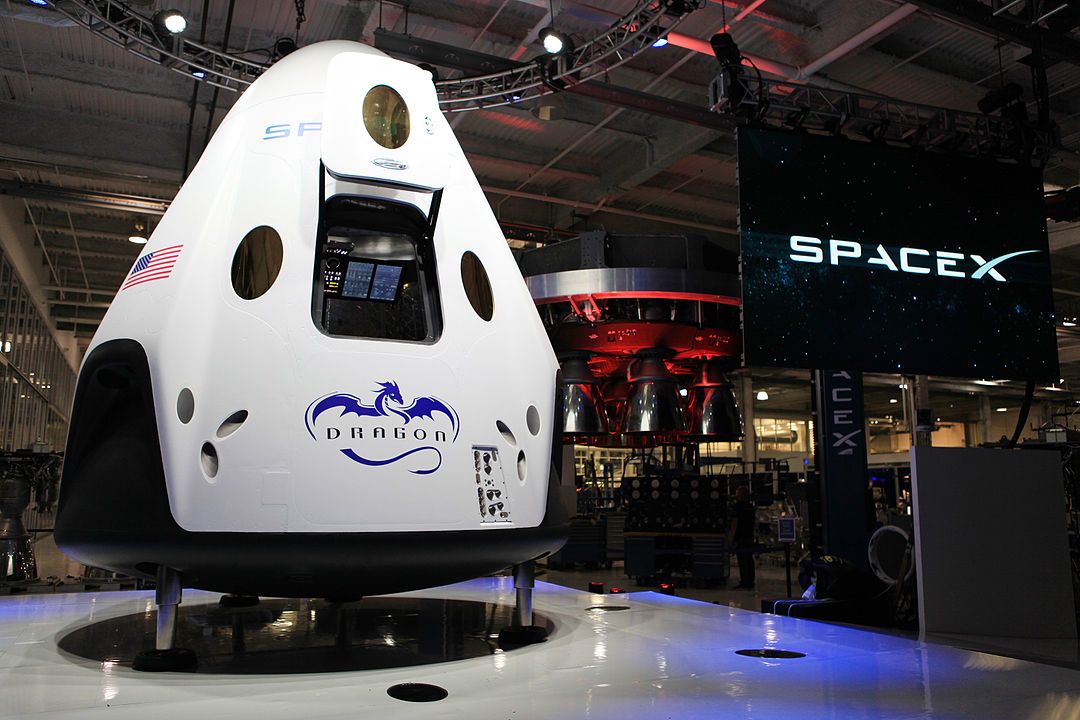 In 2016, Axiom Space was founded. An ambitious and serious space company that plans, among other things, to build its own space station.
Among the employees are former NASA chief Charles Bolden and experienced astronaut Michael López-Alegría. He was commander of the ISS when Sweden's first astronaut, Christer Fuglesang, was there in 2006.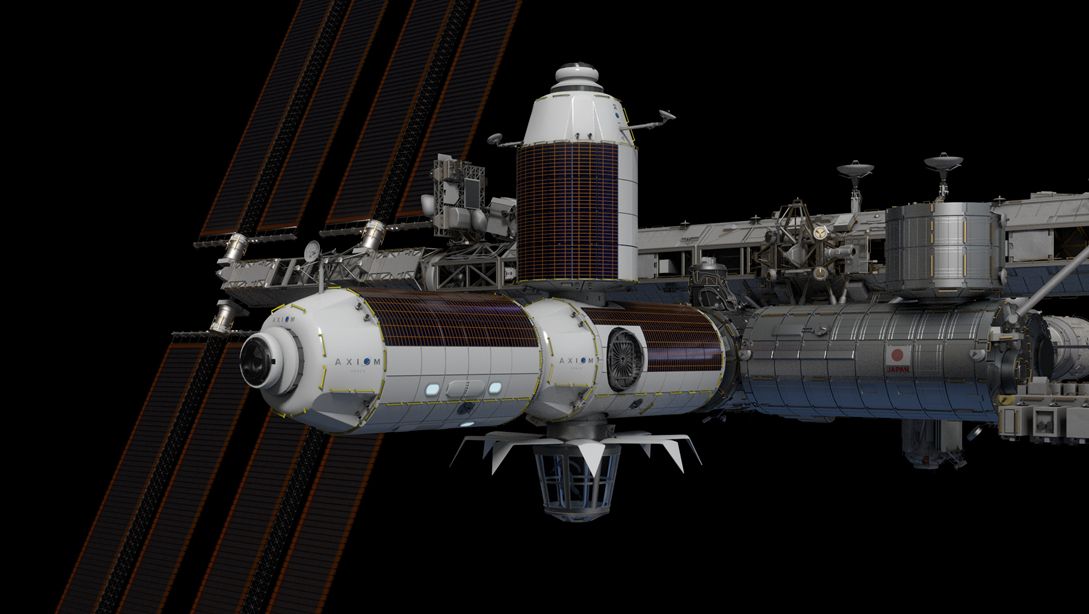 Axiom has been granted access to part of the International Space Station where they will build their own habitable section and also can dock shuttles. In 2020, they signed an agreement with SpaceX to transport commercial astronauts there.
The first trip took place in 2022, under the command of Michael López-Alegría, or Mike L-A as he is called. It was the first entirely private mission to the ISS..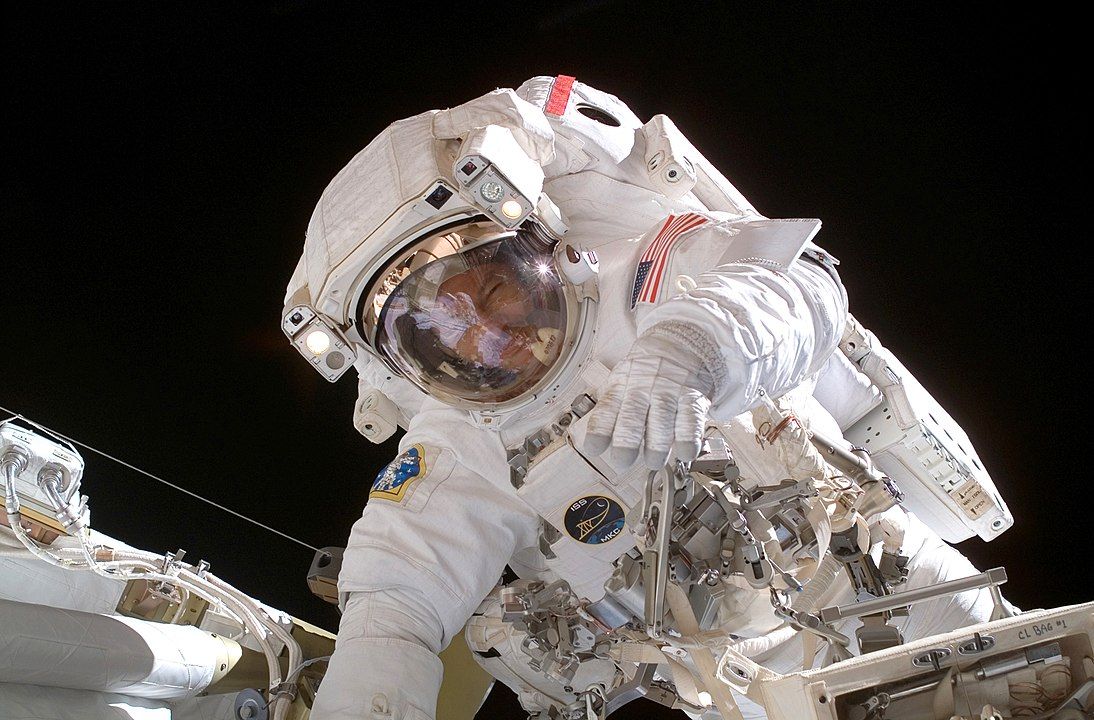 The phone call that got Sweden moving
It was Mike L-A who, a while ago, called his former astronaut colleague Christer Fuglesang. He said that there was a seat available on an upcoming mission, which was planned within a year.
Fuglesang took the offer to the Swedish Space Agency, who brought the matter to the government.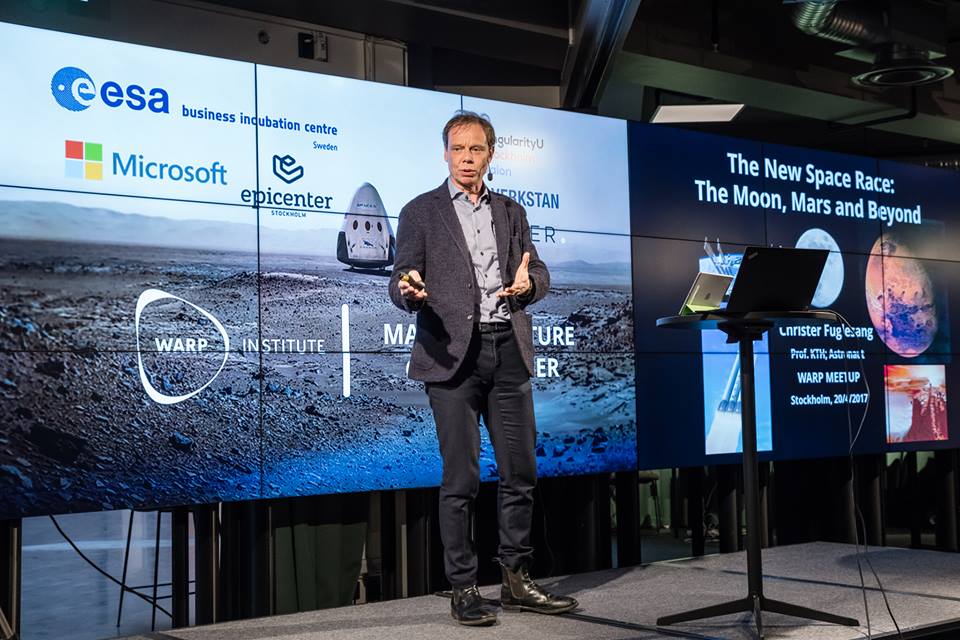 The government acted quickly and consulted with the European Space Agency, ESA. Formally, the astronaut to be sent is chosen by ESA, and theoretically, it could be someone other than astronaut designate Marcus Wandt. In practice, however, it will of course be him. (If Marcus has second thoughts, I will gladly step in, though!)
A paradigm shift
This means that Sweden has entered the commercial space age:
A private space company, Axiom Space, is responsible for transporting the next Swede to space and the International Space Station.
In turn, they have hired another private space company, SpaceX, to handle the transportation.
If Sweden wants, they now don't have to wait 15-20 years between astronauts, and instead send them up much more frequently..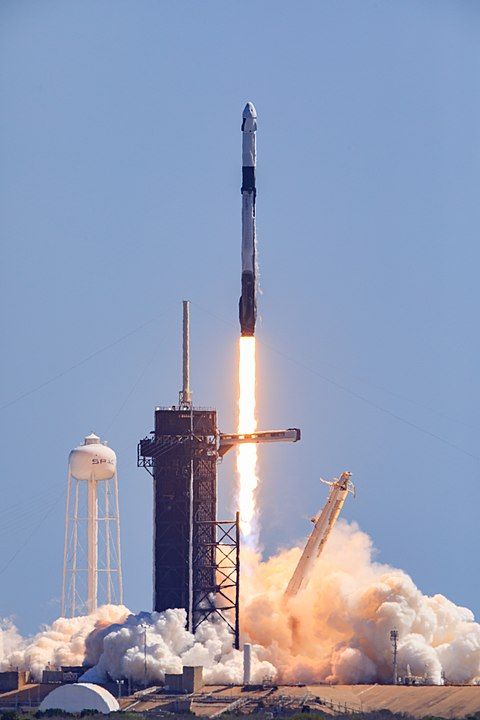 The shift opens up several opportunities
In 2016, exactly ten years after Sweden's first astronaut, Christer Fuglesang, was launched from Cape Canaveral, I wrote together with Christer, Karin Nilsdotter, Maria Weimer, and Jennifer Andersson an op-ed and proposed some elements of a new Swedish space policy. Christer and I then expanded on this at a press conference in Parliament.
Among other things, we suggested more Swedish astronauts:
"Astronauts conduct important research in space, but perhaps they do the most good here on Earth. Nothing inspires young people to be interested in research, science, and technology more than an astronaut. Space is a good gateway to technology and engineering studies."
Maybe even a Swede on Mars...?
Our most dramatic proposal, however, was to set the goal of getting a Swede to Mars in the 2030s. For a small country, that would be a huge undertaking, but we had found a way:
"It can be done by ESA becoming a partner in NASA's Mars project, or by simply buying a seat from SpaceX or another actor."
The goal of more astronauts was not included in the then Social Democratic government's new space strategy but was nevertheless included in the Swedish Space Agency's more detailed strategy.
The Liberal Party adopted the proposal for more astronauts and seven of the other proposals, which became a parliamentary motion from the party.
With the new commercial space era, our access to space increases. Both for private organizations and for countries. Small countries, in particular, will be able to increase their presence in space.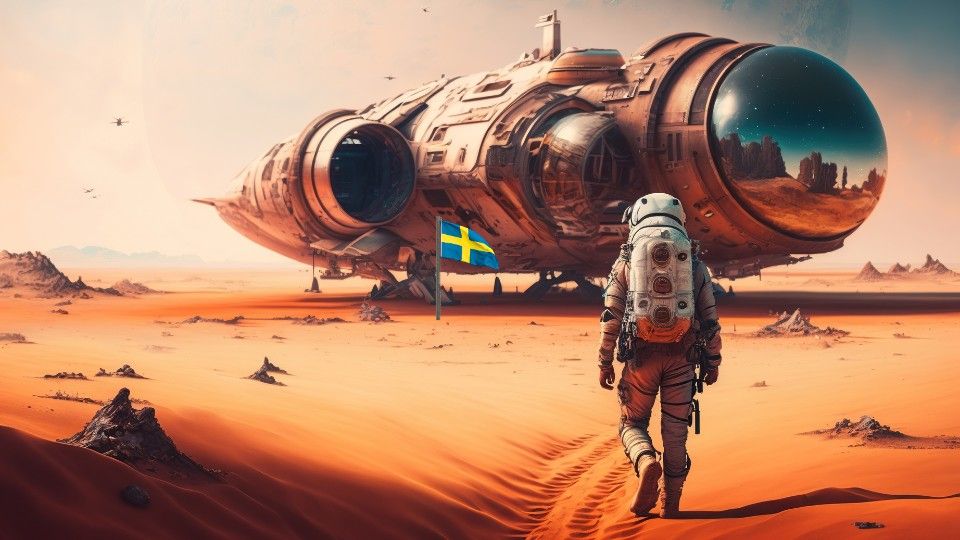 The only thing we didn't manage to get the party on board with was a Swede on Mars. But now that they have shown such initiative to pave the way for Sweden's next astronaut, who knows...
The sky is not the limit.
Mathias Sundin
The Angry Optimist
(Former Member of Parliament)
By becoming a premium supporter, you help in the creation and sharing of fact-based optimistic news all over the world.