🦾 MIT: ChatGPT increases productivity and quality in writing tasks
ChatGPT is particularly beneficial for individuals who typically write slowly and with low quality.
Share this story!
Two researchers at MIT have tested whether ChatGPT has any effect on productivity and quality in writing tasks.
The participants were divided into two groups and given a number of tasks. One group was instructed to use ChatGPT to solve them, while the other group was given a program called Overleaf.
The results showed that using ChatGPT decreased the average time it took to complete the task by 37 percent, while increasing the quality of the final result by 45 percent.
People who have a college education and work professionally with writing, but are at an intermediate level in terms of quality, perform much better when using ChatGPT.
People with low productivity produced better texts in less time.
For high-performing writers, ChatGPT helps them maintain high quality and produce texts faster.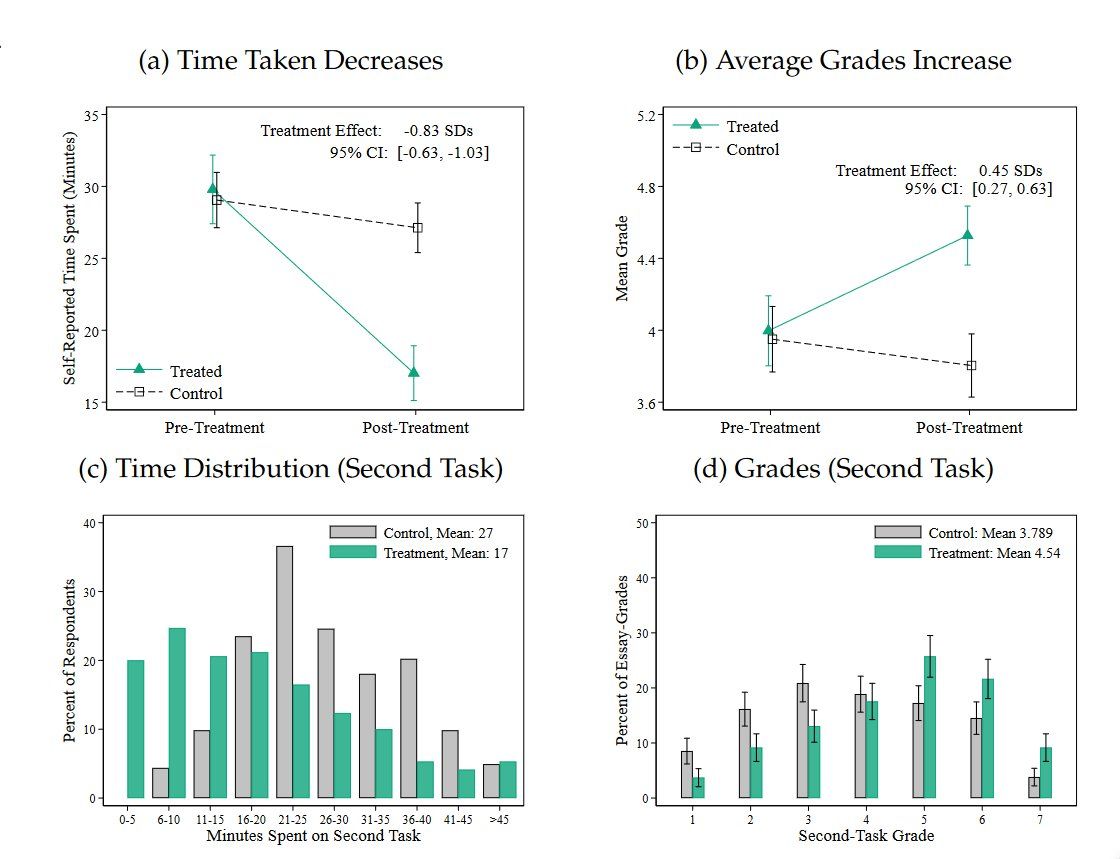 One person who is excited about the results is Ethan Mollick, a professor at Wharton. On Twitter, he writes:
"Two early papers find the effects of generative AI on knowledge work are completely unprecedented in modern history."
He also refers to a survey from Github, where similar positive results have been observed.
He continues:
"Separate studies of both writers and programmers find 50% increases in productivity with AI, and higher performance and satisfaction. And this is just the start."
The researchers note, however, that the study has some limitations, such as relatively short and self-contained tasks. The effects of ChatGPT are likely to vary depending on the profession, task, and skill level. Their paper has also not yet undergone peer review.
Mathias Sundin
The Angry Optimist
By becoming a premium supporter, you help in the creation and sharing of fact-based optimistic news all over the world.