💡 Optimist's Edge: Satellite mapping of greenhouse gases helps us stop climate change
Satellites help us better understand our planet, how the atmosphere is affected by emissions, and understand in detail what we need to do to stop climate change.
Share this story!
📉 What people think
Almost two-thirds (65 percent) do not believe that space technology can help us solve the problem of climate change, according to a survey by Warp News.
📈 Here are the facts
Satellites can help us combat climate change by tracking and mapping greenhouse gases in the atmosphere.
European effort – ​​Copernicus
The European Space Agency (ESA) runs the Copernicus project whose goal is to meet the climate goals set by the UN. Satellites can effectively give us an overview of what the situation looks like today and help us create models for how greenhouse gases will spread in the future. Copernicus is planned to be up and running as early as 2026 and will be able to be part of the analysis of countries' greenhouse gas emissions in 2028.
Copernicus will give researchers an important tool against the climate crisis: The possibility of being able to track the spread of individual greenhouse gases in the atmosphere. Carbon dioxide accounts for almost 80 percent of greenhouse gas emissions and the biggest culprit behind these large carbon dioxide emissions is the burning of fossil fuels such as oil. The second most common greenhouse gas is methane, which accounts for about 16 percent. Although the concentration of methane in the atmosphere is significantly less compared to carbon dioxide, methane gas causes the atmosphere to warm much faster. Therefore, it is of great importance to be able to trace the gases from individual sources.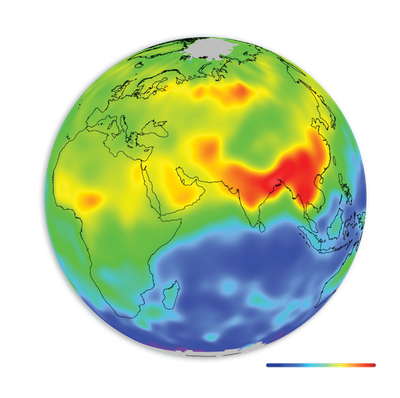 Climate conference with clear goals
During last year's climate conference, COP26, the new Glasgow Climate Pact was formulated, with stricter restrictions regarding countries' emissions trading. In addition, a requirement was put forward for annual national reporting of emissions from countries, unlike before when the requirement for reporting was every five years.
1. Satellites can map greenhouse gases
ESA's main climate investment is conducted through satellites. Satellites can measure even the smallest changes in concentrations in the atmosphere. For example, using satellite data from ESA's Copernicus program, researchers have shown that in 2018 alone, the methane concentration reached a level of 150 percent more than before industrialism.
Models show us possible solutions
The importance of precise models is great. Using models, researchers can predict how the climate will change in the future and how we can work to counteract this change. ESA runs a greenhouse gas climate initiative focused on mapping the global distribution of greenhouse gases. From the concentration, researchers can map the distribution of the gases, and in that way create models that can calculate the warming of the atmosphere with greater certainty. Satellite data also gives us insight into which parameters have an effect and gives us the opportunity to use data simulations to find the best way to meet the climate threat.
Below is the annual air temperature deviation from 1950 to 2021 - and it is clear that the air temperature has increased in recent years. The temperature across Europe shows a trend of temperature increase in the air, both over the year and seasonally. It can also be seen that 2020 was the warmest year on record.
2. Satellites can measure glaciers
Another important parameter to investigate is the coverage of the earth's surface by glaciers. Glacier coverage in Greenland reached record lows in September 2021. The image below shows the ice concentration around Greenland in September on the right, and the daily ice coverage for a full year is shown on the left. Scientists want to find out why they are melting by analyzing both old and new data of Greenland and the Arctic Ocean.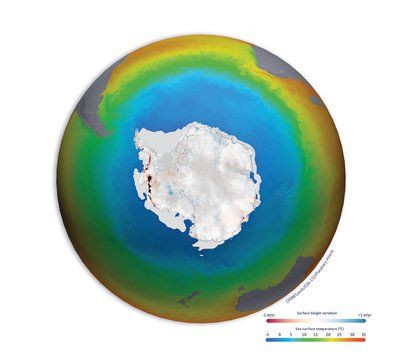 3. Satellites can monitor the deforestation of rainforests
Rainforests play an important role in the planet's ecosystem, and large-scale logging can accelerate climate change.
The company KSAT has been tasked with monitoring rainforests and has for a year provided data to over 9,000 users from 136 different countries - who work together to find solutions to the deforestation of the rainforest. Every month they publish high-resolution images free of charge of 45 million square meters of rainforest.
4. Satellites can stop illegal fishing
Our oceans are important as collectors of carbon dioxide. In the oceans, there are algae that can take in carbon dioxide and convert the gas into oxygen through photosynthesis. But in order for algae to grow, they need a pleasant climate and rich fish life. Overfishing, together with increased emissions of dangerous gases, has led to the reduction of algae in our oceans.
Satellites can monitor illegal fishing. One in five fish have been caught illegally, and together they account for approximately US$ 23.5 billion of fish, reports the Pew Charitable Trusts.
💡 Optimist's Edge
💡
Satellites help us better understand our planet, how the atmosphere is affected by emissions, and understand in detail what we need to do to stop climate change.
Satellites can monitor greenhouse gases, map glaciers, monitor deforestation, and help stop illegal fishing.
👇 This is how you get the Optimist's Edge
You can help monitor the climate
Thanks to organizations such as ESA and NASA publishing all data online for free, it is open to all users to make use of the data. The threshold for learning data analysis is getting lower every day - there are many job opportunities with lower educational requirements.
On NASA's site, there is a guide to how you can use the data and the tools they offer. For example, with an interactive tool, you can study satellite data of clouds, oceans, and the earth's surface to learn more about the earth's climate. Even ESA has a guide on where to download their data, depending on what you want to study. But it is also possible to study various factors in their interactive tools.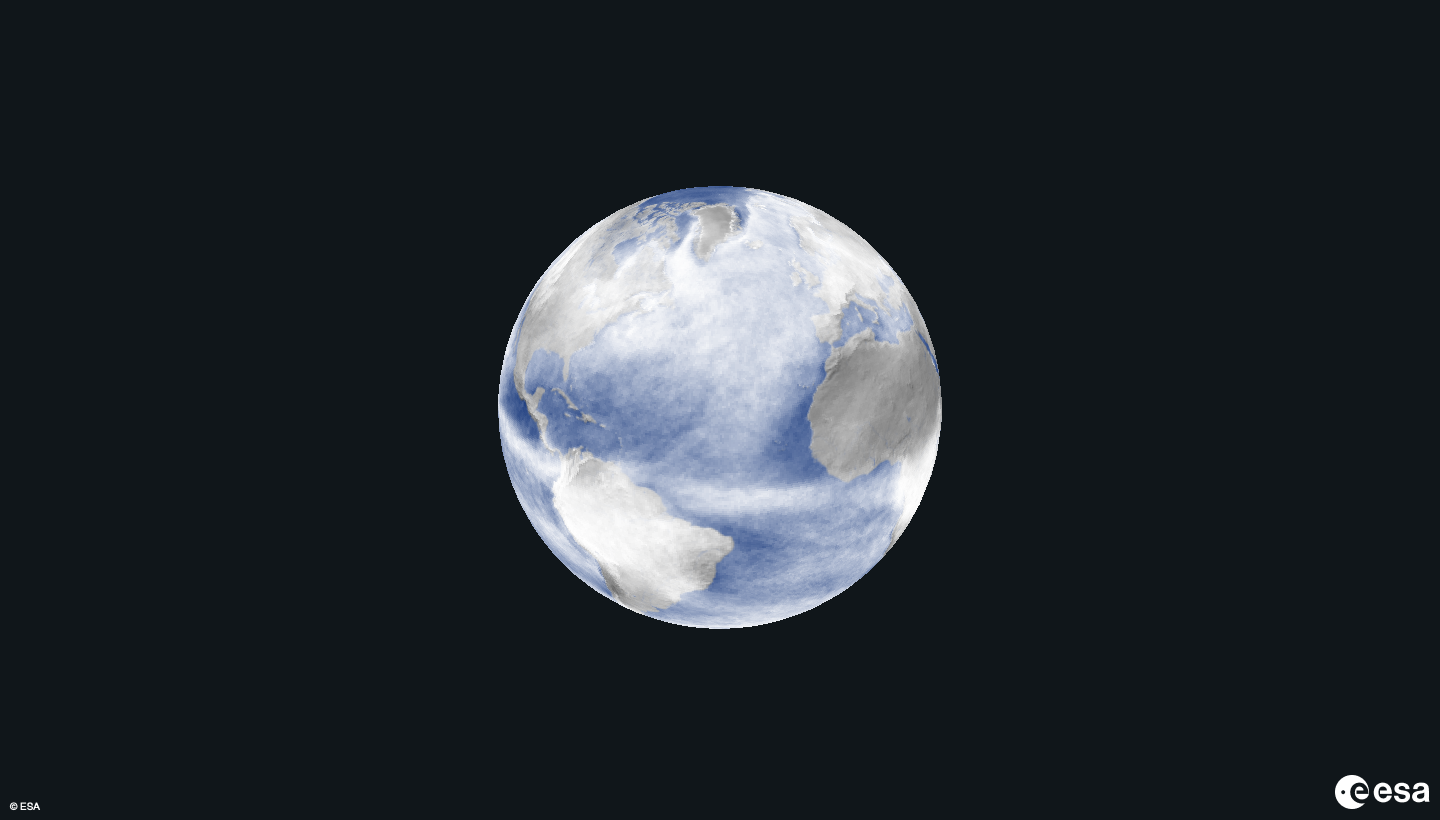 In Sweden, there are workplaces such as SMHI and the Swedish Armed Forces that are constantly looking for knowledgeable people who want to familiarize themselves with climate models and data analysis.
Education such as a bachelor's degree in physics or a similar engineering degree also opens up these jobs - there is a great demand for more researchers and developers in climate research.
Invest sustainably - invest in satellite development
You can choose to invest in companies that develop satellites. Swedish paper Dagens Industri has, among other things, written about space companies on the stock exchange, and mentions, for example, the company ÅAC Microtec, in which Christer Fuglesang, among others, has invested.
Examples of more Swedish satellite companies:
Examples of US satellite companies:
By becoming a premium supporter, you help in the creation and sharing of fact-based optimistic news all over the world.