🚀 A new era: Before and after Starship
Not only is a new space age being initiated, but possibly a new era for humanity.
Share this story!
Pause for a moment
Sometimes historical events are of the kind that one never forgets.
Sometimes they pass by in everyday life, and perhaps it's only in retrospect that we understand their significance.
I believe we are now about to experience a historic moment that risks being lost in the noise. So I urge you to pause for a moment.
Today, SpaceX plans to launch its new rocket, Starship.

"So, a new rocket..?" some might think.

It is a new rocket, but not just any new rocket.
Starship is the first rocket built like an airplane. Not in appearance, but in how it will be used: Launch, land, refuel, and go again.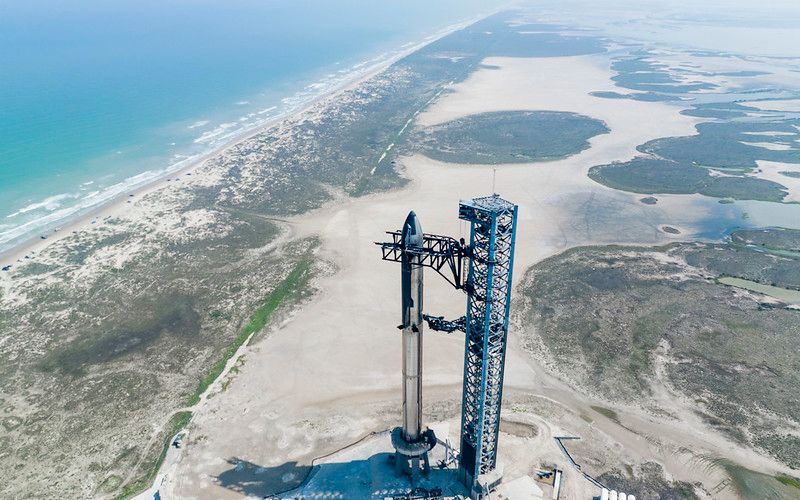 If a new airplane was built for each flight, a ticket would cost millions of dollars. Instead, we're talking about a few hundred dollars.
With Starship, the cost of launching something into space will start to decrease dramatically.
And I mean dramatically.
A handful of years ago, it cost about $10,000 to launch a kilo into space (2.2 pounds). SpaceX's Falcon 9 rocket can land and be reused. But not the entire rocket, and it takes months before the same rocket flies again. Despite this, it has brought the price down to around $2500 per kilo.
Starship can, over time, push the price down to $10 per kilo.
From $10,000 to $10. One-thousandth of the cost.
The cost reduction gives us a new era
$10 per kilo makes it possible to launch many more tons into space.
We will go from a few thousand satellites to millions. From one space station to thousands. And not just for ten people, but massive structures where millions of people can live.
Scientists are ecstatic just thinking about the possibilities. Giant space telescopes and cheaper exploration of the solar system.
It gives us the opportunity to seriously establish humanity in space, on other planets and moons. On our own moon, and of course, on Mars.
We could have already managed to go and set foot on Mars with the powerful Saturn V rocket that took astronauts to the moon. But if we are to have a permanent presence there, it requires precisely the kind of progress that Starship represents.
To think new thoughts
But why?
What are we going to do there?
Because humanity has always strived forward. Since we walked out of Africa. Adventurers have paved the way, and then we have all followed. If we stand still, we risk stagnating. That would be extremely damaging.
Thinking about how we would organize society on Mars is both exciting and educational. What baggage do we want to get rid of? What new things do we want to try?
Or on a gigantic space station for a million residents. How should it be built to optimize our well-being?
Everything we learn will also be useful on Earth.
The angry optimist was in the audience at the big space conference IAC in Mexico, when Elon Musk first expanded on the plans for Starship. Back then, the rocket was called Big Falcon Rocket, BFR. Or Big F***ing Rocket.
Here is a terrible picture of me, from that presentation.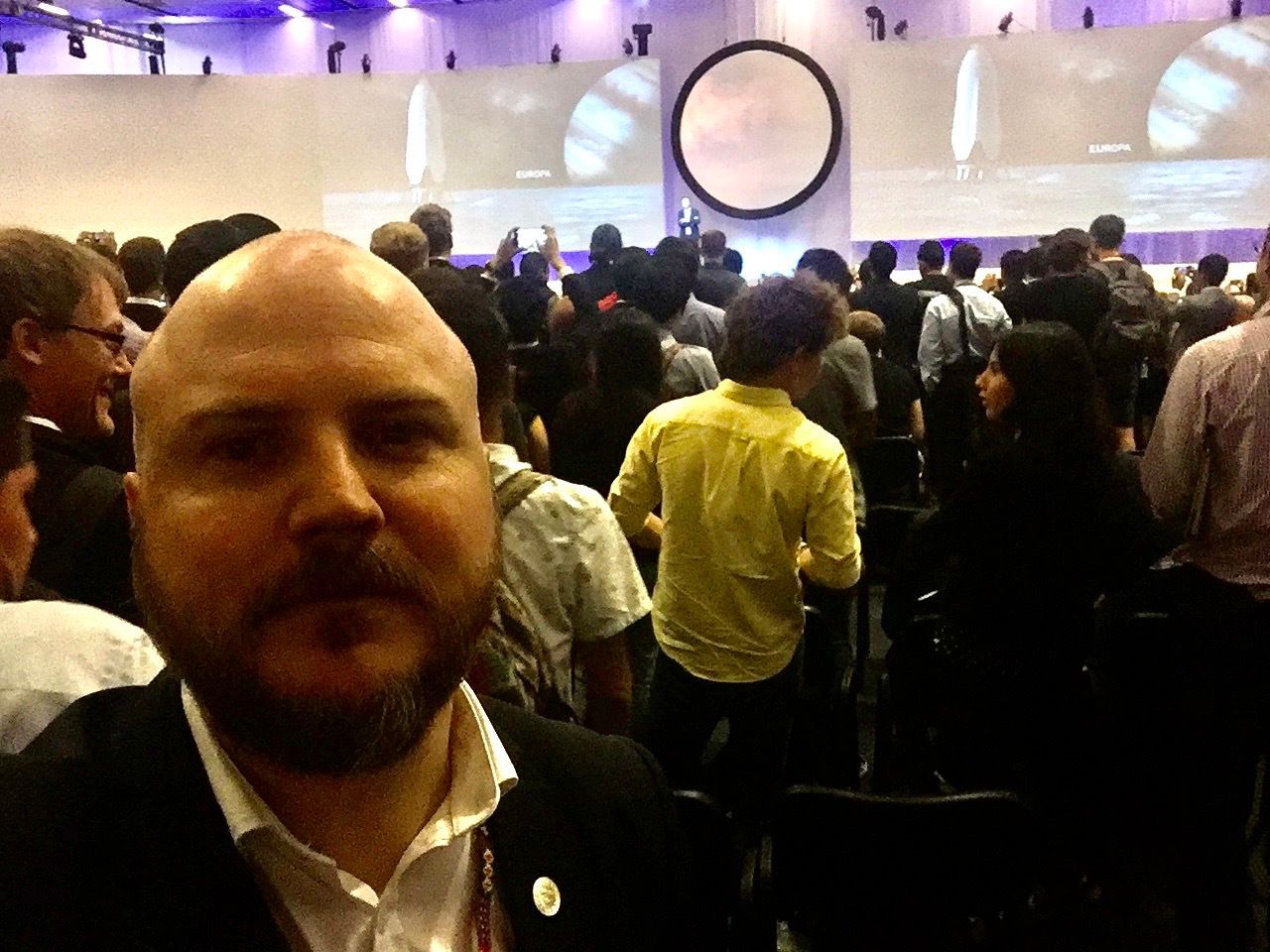 Optimist's Edge
Most people believe something entirely different. In our survey, the most common answer was that people thought the cost would increase to $15,000 in 15 years.
Everyone is needed
For our civilization to expand into space, it's not just engineers, rocket scientists, and fighter pilots who are needed. Everyone is needed. Artists, teachers, biologists, economists, entrepreneurs, adventurers, and accountants. Maybe even lawyers and politicians.
And I really mean needed.
This is not an automatic development.
1972 was the last time we were on the moon. Right now, things are happening because one company, one person, is driving progress. An increasing number of others are also contributing, but more people need to step up to the front line. We don't just need one rocket like Starship; we need many.
The launch will happen
The stream is supposed to start around 8 am EST.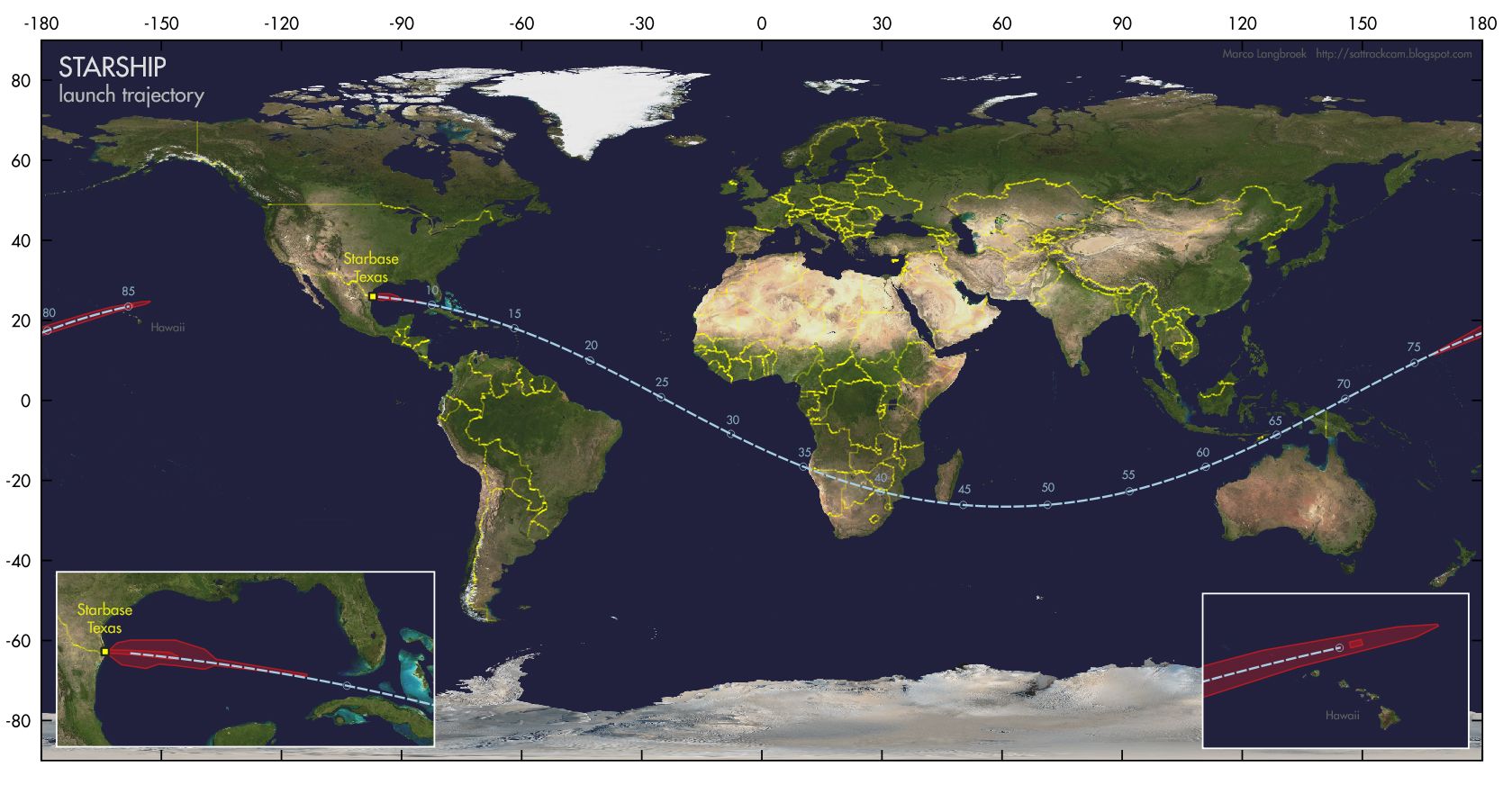 However, there is a significant risk that it won't happen today. The weather is a bit shaky, and there are a million little things that can go wrong. In that case, they pause and try another day.
Of course, there is also a considerable risk that the whole thing ends in a fireball.
But SpaceX will try again until they succeed.
There will be a before and after Starship.
Mathias Sundin
The Angry Optimist
By becoming a premium supporter, you help in the creation and sharing of fact-based optimistic news all over the world.