🚀 Future Mars travelers Tina & Tom starts rocket manufacturing
Tina and Tom Sjögren are adventurers with their sights set on Mars. They plan to build their own rocket to get there. Now they share where the first rockets will be manufactured and the latest developments for the company. Among other things, they now have a test pad near Area 51.
Share this story!
In a podcast Tina and Tom Sjögren talk about future plans for Pythom Space.
They are two Swedish-American adventurers who ran out of adventures on earth, and are now aiming for Mars. We have previously told their fascinating story and plans for the future.
They will start rocket manufacturing in Stockholm and in California and launch rockets from both continents. They founded the company in Californa, and are now expanding to Sweden.
The reason is that the first investors were all from Sweden. This resulted in the couple spending more time in Sweden and realizing the benefits.
"There are a lot of good things in California, but there are also a lot of good things in Sweden," says Tina Sjögren, CEO of Pythom Space.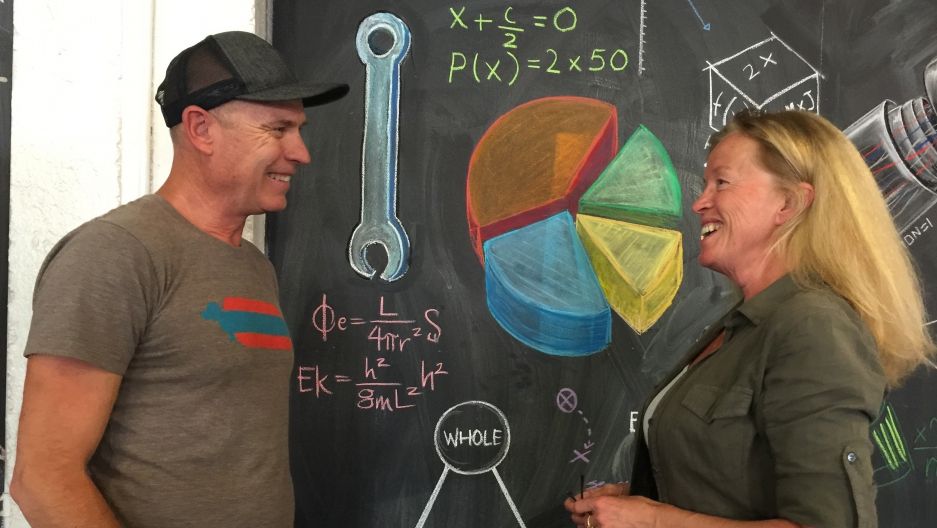 Tom Sjögren, who is CTO, says that there are extremely strict rules for exporting technology from the US, but it is also getting harder to export from the EU. It's complicated, with for example servers divided so that people from the US see certain folders, while those in Sweden see other folders.
Therefore, it will be an entirely Swedish-made rocket going up from Sweden and equivalent for a rocket from the USA.
Will it be Esrange in Sweden?
Rocket base Esrange, outside Kiruna in northern Sweden, is now expanded to handle orbital launches. Pythom Space is negotiating with them to conduct their tests and launches from there. But it could also be the Scottish SaxaVord Spaceport, formerly known as Shetland Space Centre.
"No orbital European rocket has ever been launched from European soil," says Tina Sjögren.
The European rocket base is located in South America, in French Guiana.
New test range near Area 51
With a small team of just ten people, Pythom Space is working at a high pace. Over the past year, they have developed most of the rocket and the propulsion system.
In the spring, they received a significant investment and also acquired their own test pad at an old airfield in the Nevada desert, near Area 51, Tonopah Test Range.
There they will conduct longer engine tests and then assemble everything and start launching and landing rockets.
In many ways, it is harder to build a small rocket than a large one, explains Tom.
"Landing a small rocket has been considered completely impossible," he says.
But by testing higher and higher jumps, they will master that as well.
"One day we will jump so high, that we won't come back," says Tina, laughing.
The podcast is in Swedish, and they discuss their thoughts on how the space market will evolve. Among other things, by flying rockets between places on earth. They also point out how Africa and South America are seriously entering the space race.
As always, they conclude with a visionary statement.
"Sweden has the capacity to build many rockets. Even rockets with people in them. And become a world leader in space. It's all about making the right decisions," says Tom.
Read the story about Tina and Tom:
Tina and Tom interviewed at the Warp Space Summit:
By becoming a premium supporter, you help in the creation and sharing of fact-based optimistic news all over the world.