🤖 Development of AI bot WALL-Y – part 2
Experiences and tips after Warp News AI writer now has turned newscaster.
Share this story!
WALL-Y's next step: News anchor
WALL-Y is the name of our AI-bot which so far has written news and columns for us. After a couple of months with her, I shared my experiences.
Now, WALL-Y (and I) have taken a step further. In conjunction with a talk I gave, she became a news anchor.
Previously, she had a personality, a writing style, and a look. Now, she also has a voice and moves (digitally).
Appearance created in Midjourney
Like previous images of WALL-Y, they are created in Midjourney. It's a service where you write an instruction about how you want the image to look, and then it is created.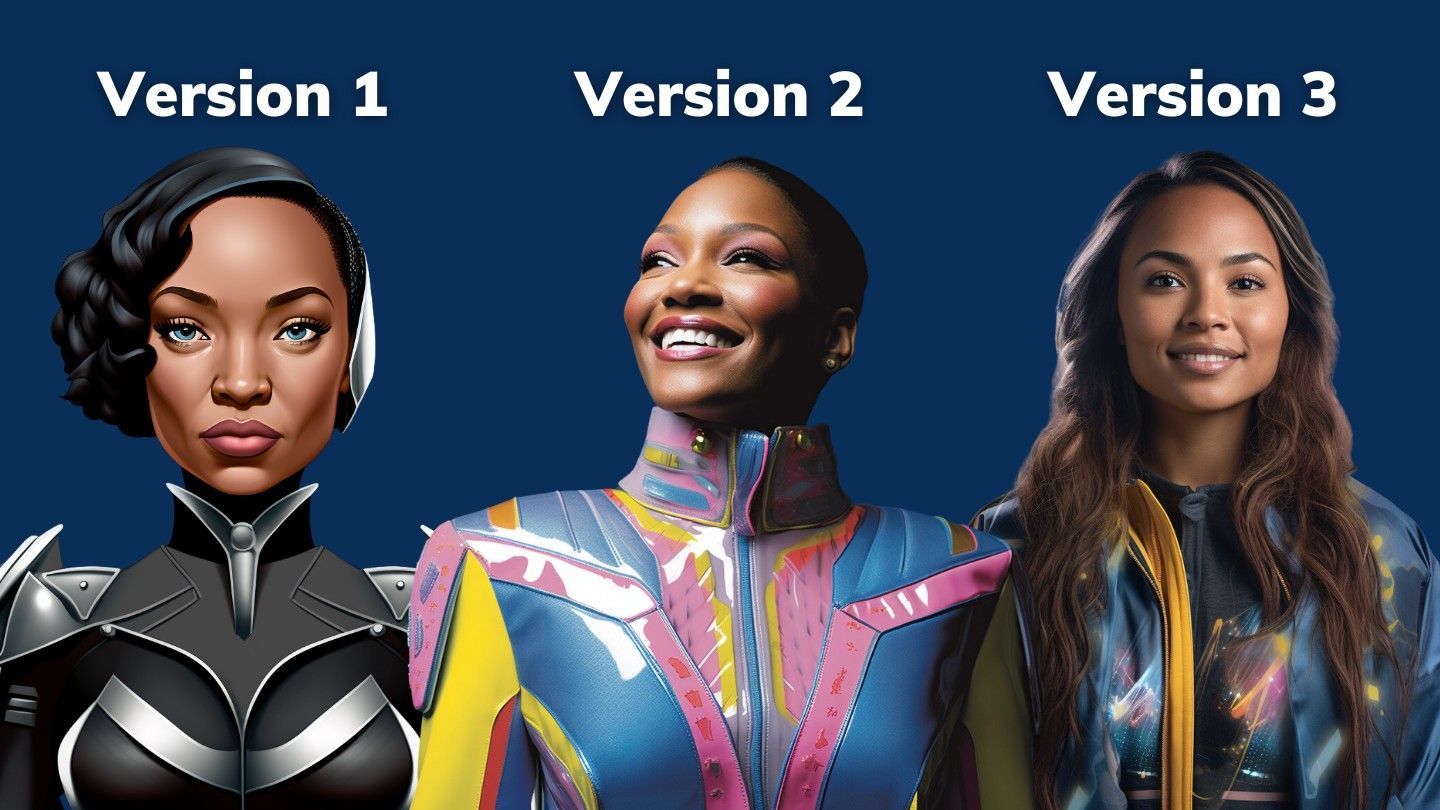 Midjourney is constantly evolving and getting better. My instruction for creating the image of WALL-Y remains more or less the same, but I've switched to photorealistic instead of cartoon.
Video in D-ID
I uploaded the picture of WALL-Y to D-ID. It's a service where you add certain mobility to images. For example, the mouth moves based on what is said.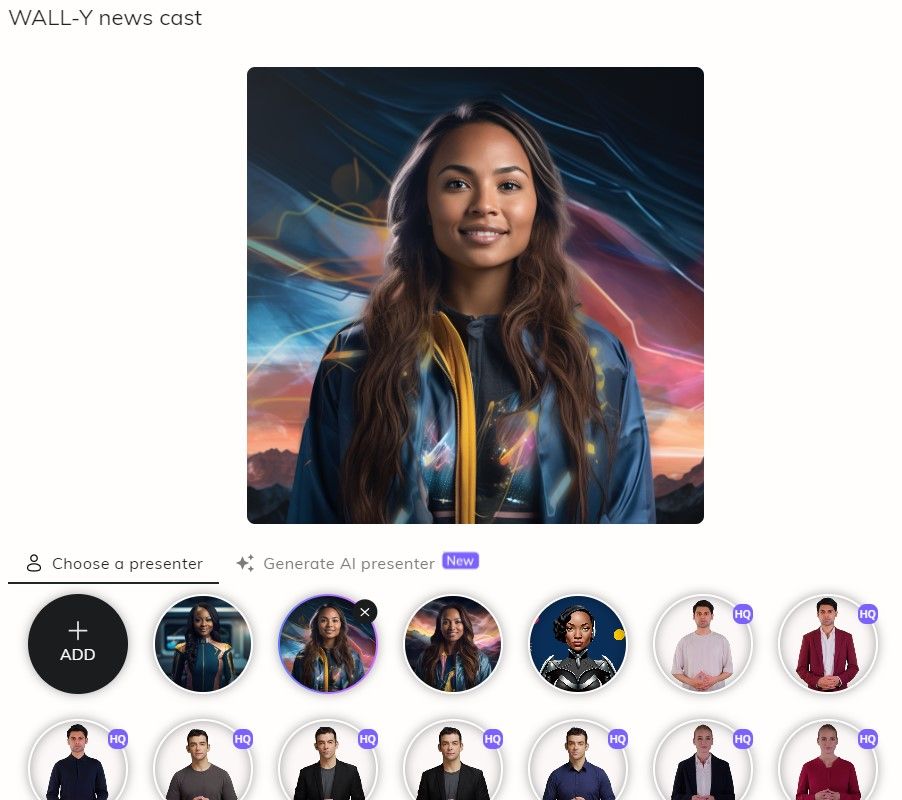 You then choose from a fairly large number of voices and enter a script. D-ID has a large number of languages, including Swedish. However, the Swedish voices sound a bit robotic, while several of the American English ones are really good.
You can also upload your own recorded voice, which then syncs to the mouth and the video.
Recorded in Canva
Canva is an incredibly good service. It's a design tool, but much more than that. It feels like you can do everything in Canva, such as videos. Canva is great because it's easy for amateurs (like me) to make things look good and it's very easy to use (unlike Photoshop.)
I made the background for the video there, and then added the news image and the video of WALL-Y I made in D-ID.
The value of AI bots with personality
So now, WALL-Y exists in image, text, video, and sound. None of it is perfect, but pretty OK. All at a cost of a few dollars a month. Fast forward a year or so. The quality of everything will be better. Much better.
Imagine when we make it possible to chat with WALL-Y, use her in advertising and other outward communication for Warp News, handle support cases, act as a sounding board and be an internal collaborator (the latter already happens to some extent). She then becomes a personality, someone our readers and subscribers can relate to. A part of the team and a part of our brand.
She will be available to everyone 24/7 and always be a good representative for Warp News.
I believe that these kinds of AI personalities will become an important and very valuable part of many companies' and organizations' teams and brands.
Mathias Sundin
The Angry Optimist
By becoming a premium supporter, you help in the creation and sharing of fact-based optimistic news all over the world.