📉 Extreme poverty eradicated by 2050, according to a new study
Continued economic growth will ensure that almost no one is left in the most desperate poverty, says Charles Kenny, one of the study's authors.
Share this story!
According to a new economic forecast, the eradication of extreme poverty could be achieved by 2050, driven by economic growth in low-income countries.
Despite the Covid pandemic temporarily reversing the positive trend for extreme poverty, the damage may have a limited impact on the overall curve of economic growth, according to a report from the Center for Global Development (CGD).
No one in the most desperate poverty
"Economic growth should leave almost no one in the most desperate poverty, that was the lot of the vast majority of humanity for most of history," says Charles Kenny, a senior fellow at CGD and one of the report's authors.
Charles Kenny tells the Guardian that inequality is likely to persist and poverty will still exist, but higher growth should mean that most people have stable jobs and incomes, instead of relying on insecure informal labor or subsistence farming.
By 2050, no country will be considered a low-income country, currently defined as having a GNI per capita of 1,085 dollars (11,300 kronor) or less.
Over two-thirds of the world could live on more than ten dollars a day by 2050, compared to about 42 percent today.
In the study, historical data on income, demographic changes, education, and temperature were used to forecast the future of the global economy.
Extreme poverty has decreased significantly in the world over the past decades.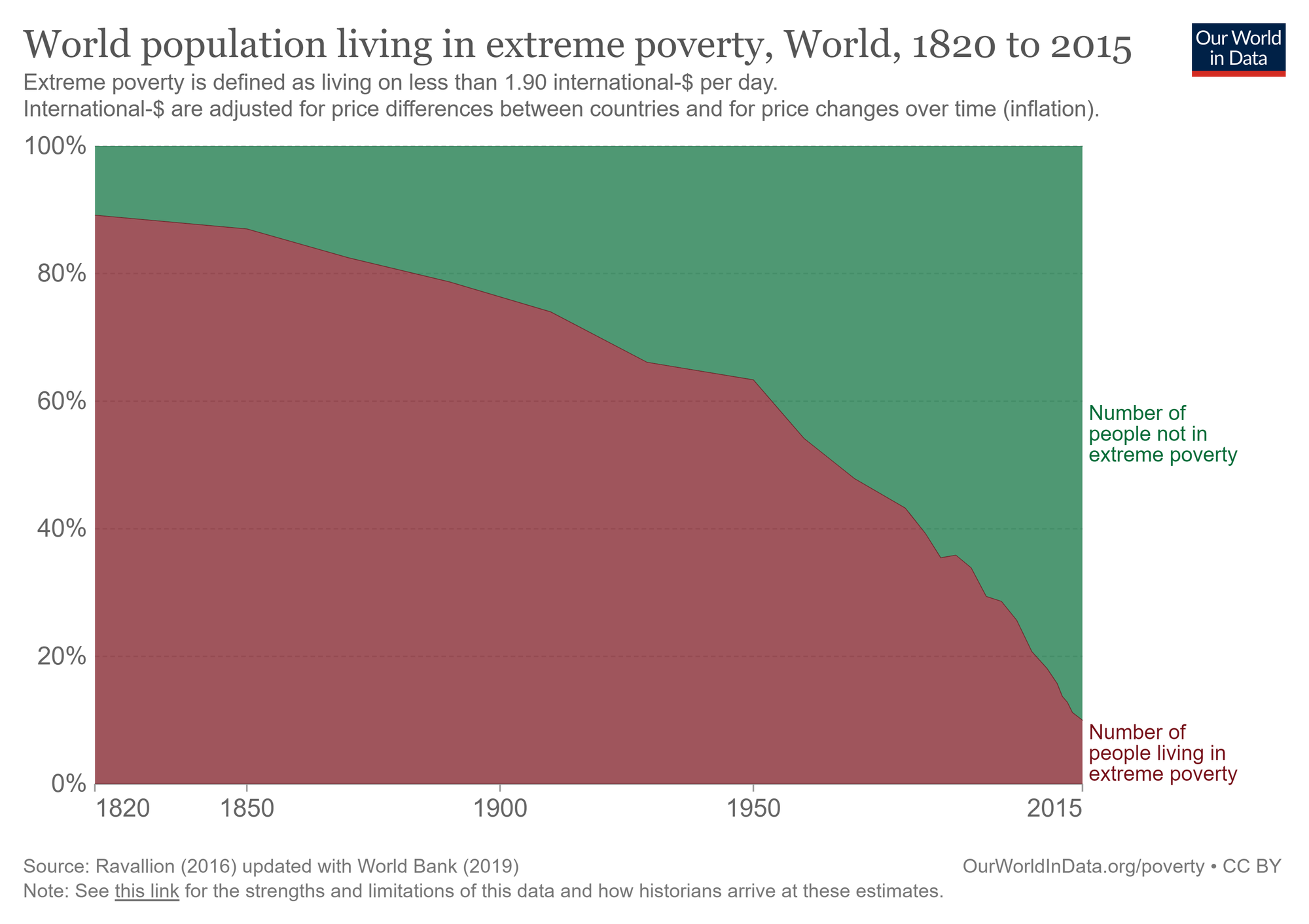 By becoming a premium supporter, you help in the creation and sharing of fact-based optimistic news all over the world.