💡 Musings of the Angry Optimist: No AI pause, but the doomsday rhetoric has taken hold
Doomsday rhetoric has taken hold at the highest level, and risks damaging the future of humanity.
Share this story!
My thoughts, tips, and other tidbits that I believe are suited for a fact-based optimist. This newsletter is for you who are a Premium Supporter at Warp News. Feel free to share it with friends and acquaintances.
🤖 Six months after the six-month AI pause
About six months ago, a large number of people signed the open letter calling for a six-month pause in AI development.
No pause came out of it. On the contrary, there is a lot happening in the AI field.
AI now contributes to creating new proteins, predicting genetic diseases, helping us talk to animals, getting better weather forecasts, discovering new antibiotics, saving coral reefs and experimenting with new materials. Early research also shows that ChatGPT helps us work faster and with higher quality. Just to mention some of what has happened.
None of this would have happened if we had paused AI.
After six months, AI progress would not have just started again either. There would be great uncertainty about AI's future, will it even be allowed? Research in the field would suffer, funding would decrease and entrepreneurs would be unsure if they can invest.
The doomsday rhetoric has taken hold
Few of those who signed the open letter probably thought there would be a pause. Nor do many of them seem to believe that AI will lead to the extinction of humanity. Instead, they wanted to start a debate about the dangers of AI.
They did get that, but more than anything else, they have succeeded in getting the AI doomsday scenario into the top echelons of global power.
The President of the European Commission, Ursula van der Leyen, said in her State of the Union speech: "Reducing the risk of extinction due to AI should be a global priority alongside other societal risks such as pandemics and nuclear war."
Max Tegmark, the initiator behind the open letter, cheers on Twitter: "Ursula dropped the E-bomb! E as in Existential risk."
In Wall Street Journal he is pleased that the fantasies… sorry, theories about AI extinction are now taken seriously.
For that was the main purpose of the open letter.
"I believe that the artificial intelligence we are trying to build will probably wipe out all of humanity quite soon," he said in his summer talk on Swedish Public Radio. No ifs and buts, he is convinced that we will all die the AI death. That is the very definition of a doomsday prophet.
The goal is not a pause
I do not think Max Tegmark's goal is a pause. He wants a stop. If you are convinced that AI is so dangerous that it will wipe out humanity, it must logically be stopped.
He runs a smart campaign. Step by step he pushes the E-bomb forward. It's time we mobilize against this.
Focus the debate on the real problems with AI (scams using generative AI are a low hanging fruit for criminals, for example) and above all on the benefits.
To stop climate change we need all the help we can get. And it's urgent. AI is the perfect tool for that job.
What if Max Tegmark & Co convince Ursula van der Leyen and Joe Biden to slow down AI significantly? Think of all the great benefits for humanity that we will not see then.
Artificial intelligence can be humanity's best technical innovation so far. It must not be stopped by a doomsday prophet.
Mathias Sundin
The Angry Optimist
❗ Interesting
💡 Thanks for that, Bing
ChatGPT that can see and talk, is now being rolled out to paying users. I haven't got it yet, but it's already free via Bing.
I took a picture of our shoe rack and asked Bing to guess how many people live in the household.
Bing replied:
Based on the picture, I would guess that at least four people live in this house.
Wrong, we are three people, but considering the amount of shoes, you can forgive that. But I will never forgive this comment:
The shoes are not very organized or neat, which suggests that the people who live in this house are busy or have different habits of putting away their shoes. Some of the shoes are neatly arranged on the shelf, while others are scattered on the floor in front of the shelf.
Those that are "neatly arranged" are my wife's shoes, those that are "scattered on the floor" are mine. I will never use Bing again.
More fascinating examples
A guy at X collected ten examples of different things that seeing ChatGPT can do. Here are some of them.‌‌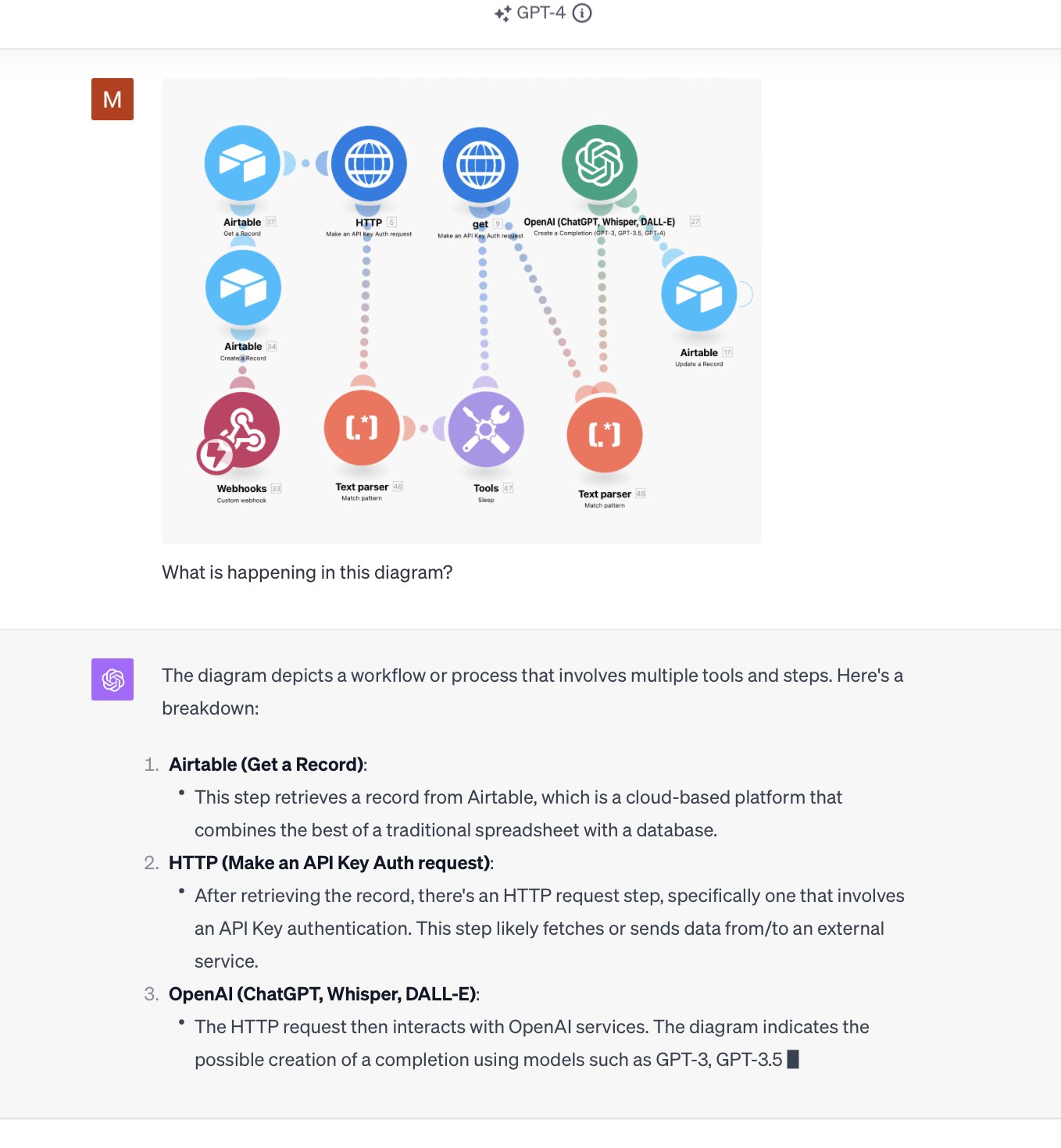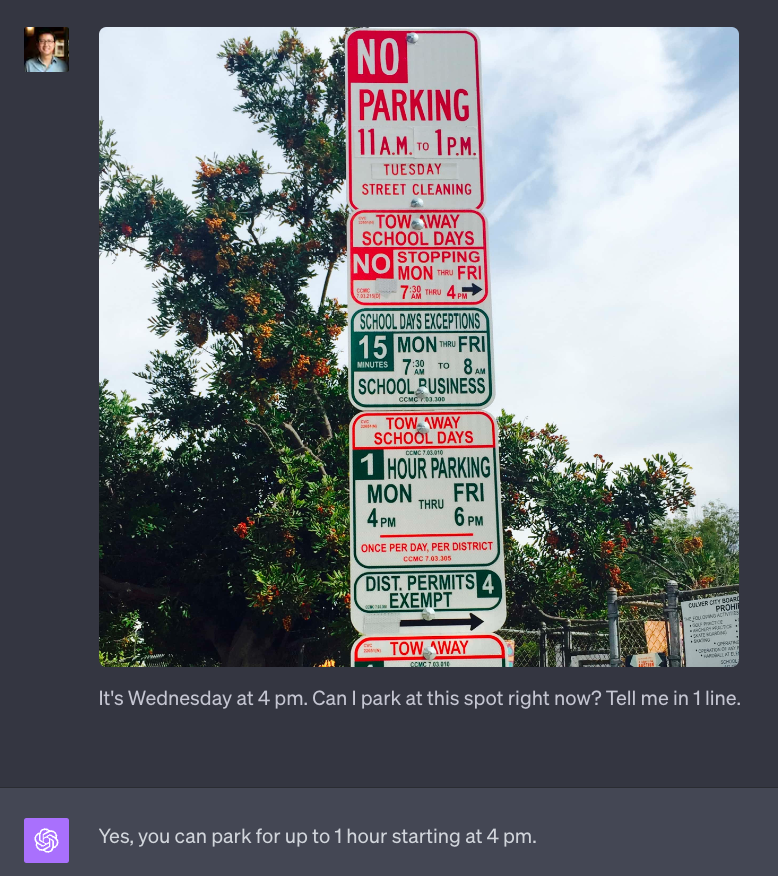 ‌‌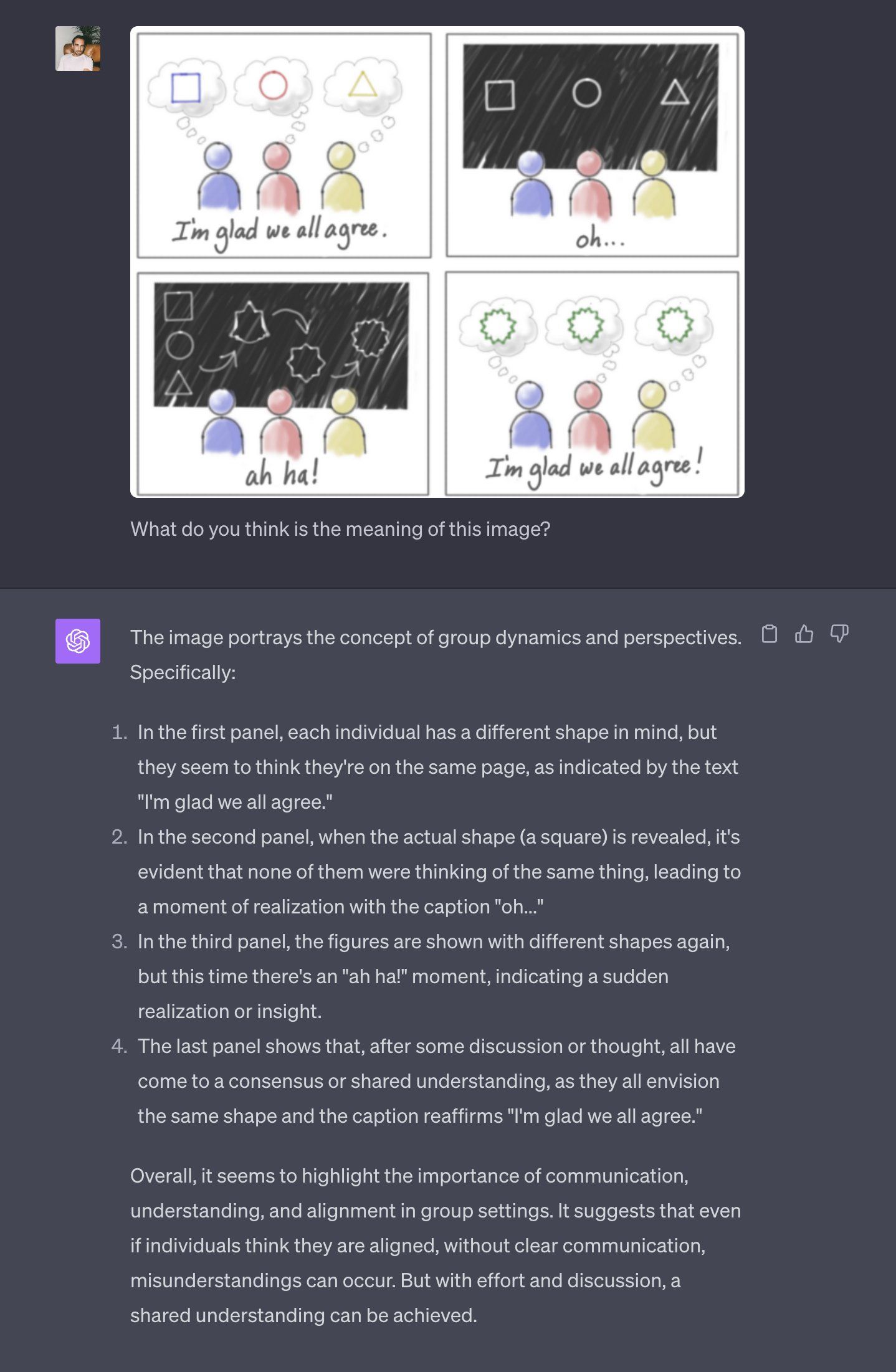 ‌‌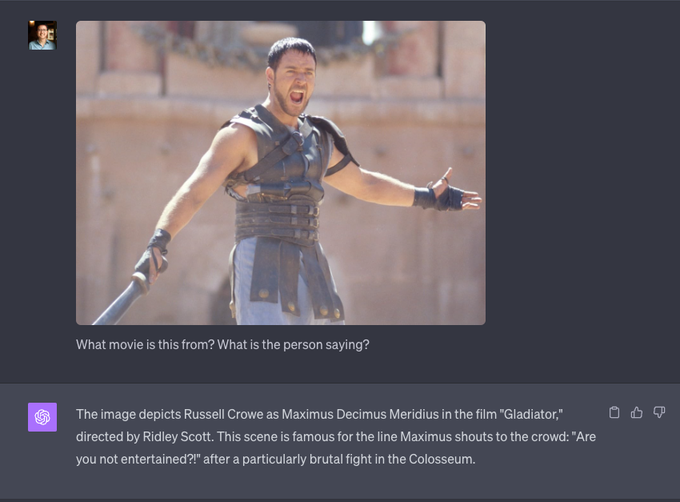 ‌I'm entertained.
Mathias Sundin
The Angry Optimist
By becoming a premium supporter, you help in the creation and sharing of fact-based optimistic news all over the world.