💡 Premium Supporter recap + fact-based optimistic news
🐶 More dog years for your best friend. 🏆 Your idea could be the next XPRIZE.
Share this story!
Thank you to everyone who came to my talk! It was great to meet you all!
A big thanks also to our co-organizer The Park! Very professional to work with and fantastic facilities, as you can see in the picture.
Once the video from the lecture is uploaded, I will definitely share it.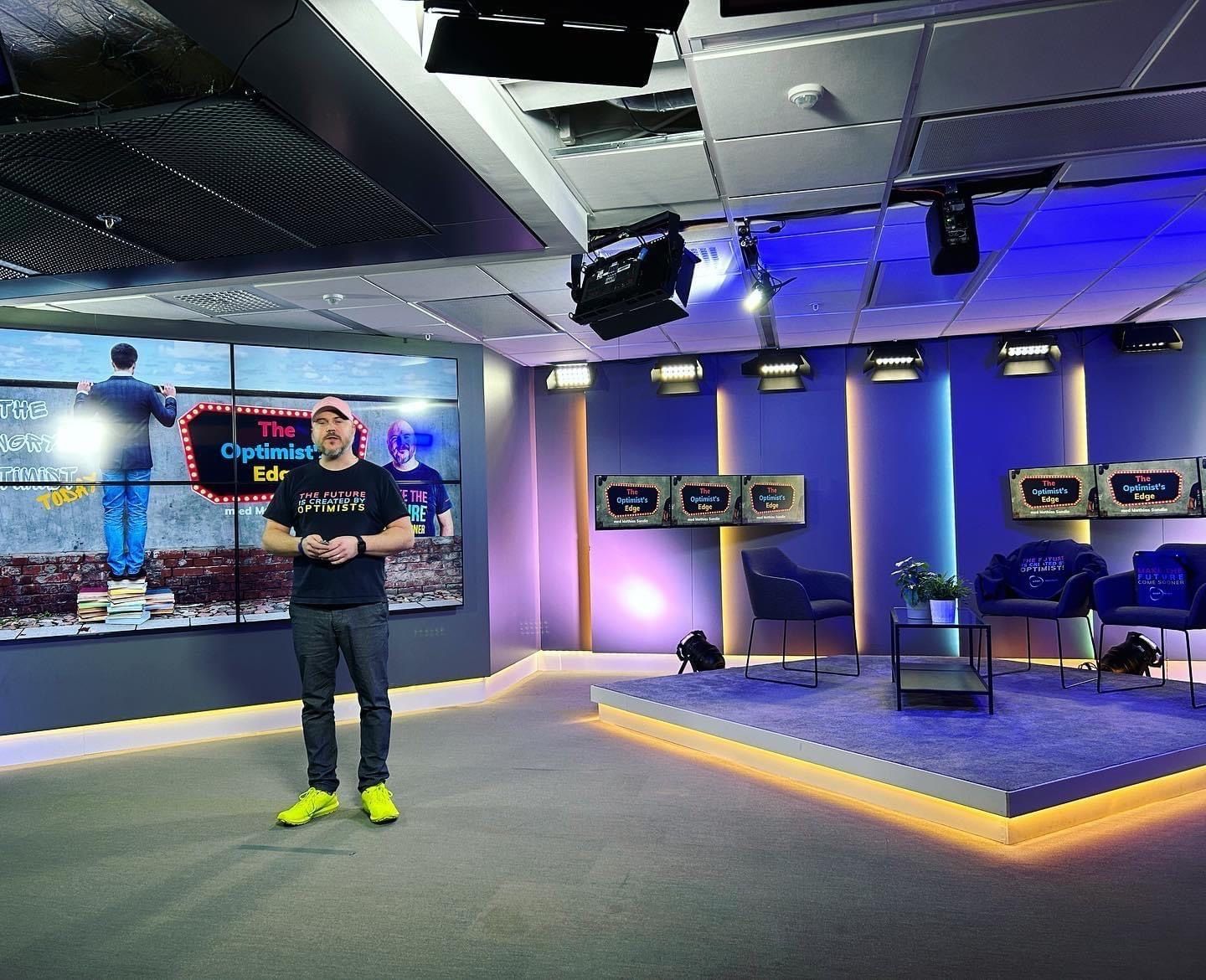 ---
G'day, mate
I had a very pleasant chat with Victor Perton and Jeff Kerr-Bell at the Centre for Optimism in Australia.
My answer to the question about what makes me optimistic was:
"The core thing that makes me optimistic is humanity."
Mathias Sundin
The Angry Optimist
News and articles
🥋 Sweden's oldest Karate Kid: Grit & sisu
At the age of 69, Per Holmlöv started training in karate. It was just one of the many challenges he had taken on during his life. At the age of 80, he started painting. In this article, he writes about optimism and what it takes to have drive and perseverance.
💡 Musings of The Angry Optimist: Moore's law & why is China losing the AI war?
Why is the democratic beating China in the AI war? Did Gordon Moore predict, or create, the future?
Fact-based optimistic news of the week
🌏 'Jaime Lannister' to host An Optimist's Guide To The Planet
Nikolaj Coster-Waldau searches for climate optimism.
🍆 Stanford study: Penises have gotten longer
The average penis has become 24 percent longer since 1992. However, the growth is not evenly distributed across the globe...
🐶 More dog years for your best friend
Loyal, a veterinary medicine company, receives FDA protocol concurrence for a groundbreaking companion dog longevity study.
🐭 Biotech company extends lifespan of mice through cell reprogramming
Gene therapy extended the life of old mice by seven percent, by transforming old cells into youthful cells.
🏆 Your idea could be the next XPRIZE
Peter Diamandis' XPRIZE is now inviting you to participate and have your idea transformed into a global competition.
🔬 More efficient cancer treatment with new prognosis method
Researchers have developed a new method that can provide better forecasts of how a patient's cancer will progress and also how well immunotherapy will work for the patient.
By becoming a premium supporter, you help in the creation and sharing of fact-based optimistic news all over the world.