🔋 Tesla Model Y is Sweden's best-selling car
During the first quarter of 2023, an electric car became the best-selling car for the first time. Tesla Model Y came in first, ahead of Volvo XC40 in second place.
Share this story!
For the first time, an electric car is Sweden's best-selling car. The new leader is Tesla Model Y, ahead of Volvo XC40 and XC60 in second and third place.
In total, new car sales dropped by 9.5 percent compared to the first quarter of 2022. However, electric cars are going against the trend and have increased by 15 percent compared to last year.
Sales of gasoline cars decreased by 14 percent, diesel cars by 18 percent, and plug-in hybrids decreased by 26 percent. In other words, pure electric cars are taking over the market.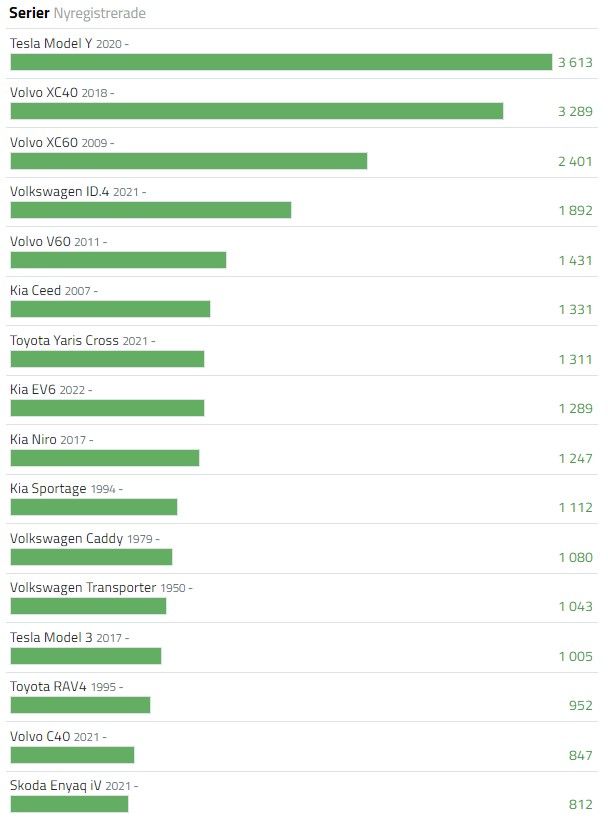 All numbers are preliminary and come from Car.info. Final numbers will be available within a few days from Mobility Sweden.
By becoming a premium supporter, you help in the creation and sharing of fact-based optimistic news all over the world.