🚗 Emissions from passenger cars are sharply decreasing
Carbon dioxide emissions in Sweden decreased in 2022 and a large part of the reason is that passenger cars now emit less carbon dioxide.
Share this story!
The latest statistics from Statistics Sweden show that greenhouse gas emissions from households decreased by 11 percent in the third quarter of 2022 compared to the corresponding quarter the year before. If we look at the entire Swedish economy, emissions decreased by four percent in the third quarter of 2022 and ended up at 11.7 million tons of carbon dioxide equivalents.
Half of the total reduction is accounted for by emissions from passenger cars. According to Statistics Sweden, the decrease is primarily due to the fact that the proportion of biofuel in petrol and diesel has increased.
If we compare it to how it was before the pandemic, emissions have decreased by 16 percent. At the same time, GDP has risen and increased by 2.5 percent during the year.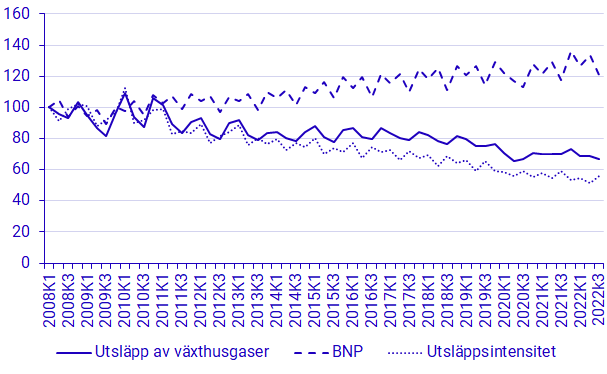 "Swedish households reduced their emissions by 250 kilotons of carbon dioxide equivalents in the third quarter. The reduction is in the same order of magnitude as the one we saw at the beginning of the Corona pandemic, the second quarter of 2020," says Annika Damm, analyst at Statistics Sweden's environmental accounts, in a press release.
By becoming a premium supporter, you help in the creation and sharing of fact-based optimistic news all over the world.