🗳️ Support for democracy is very high - and increasing over time
Democracy is important to the citizens of all 53 countries in the survey, both democracies and non-democracies.
Share this story!
At the Copenhagen Democracy Summit, the world's largest survey on the perception of democracy, the Democracy Perception Index, was presented.
84 percent think that democracy is important. This is the same level as last year, but up from 79 percent in 2019.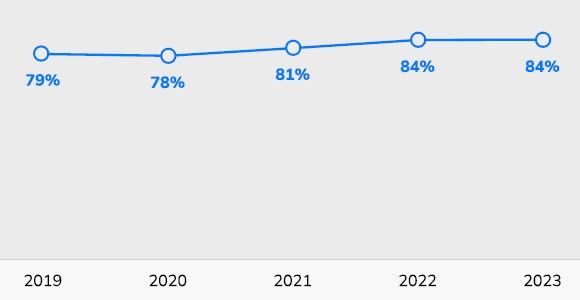 When it comes to key components of democracy - such as freedom of speech, fair elections, and equal rights - the results are even clearer: over 90 percent say they are important to have in their country. A result that is similar in most democratic and non-democratic countries.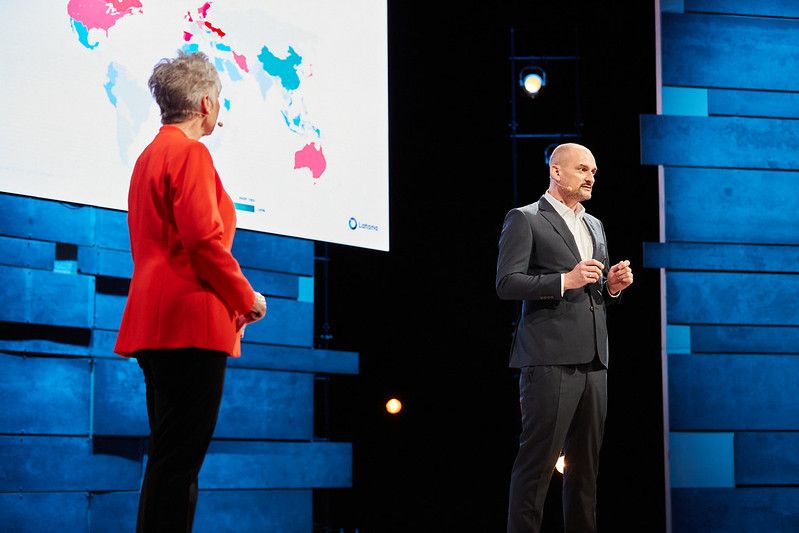 The survey is conducted on behalf of the Alliance of Democracies, in 53 countries with nearly 54,000 respondents.
94 percent of Greeks think democracy is important, which is the highest of all countries. The lowest is in Japan with 61 percent.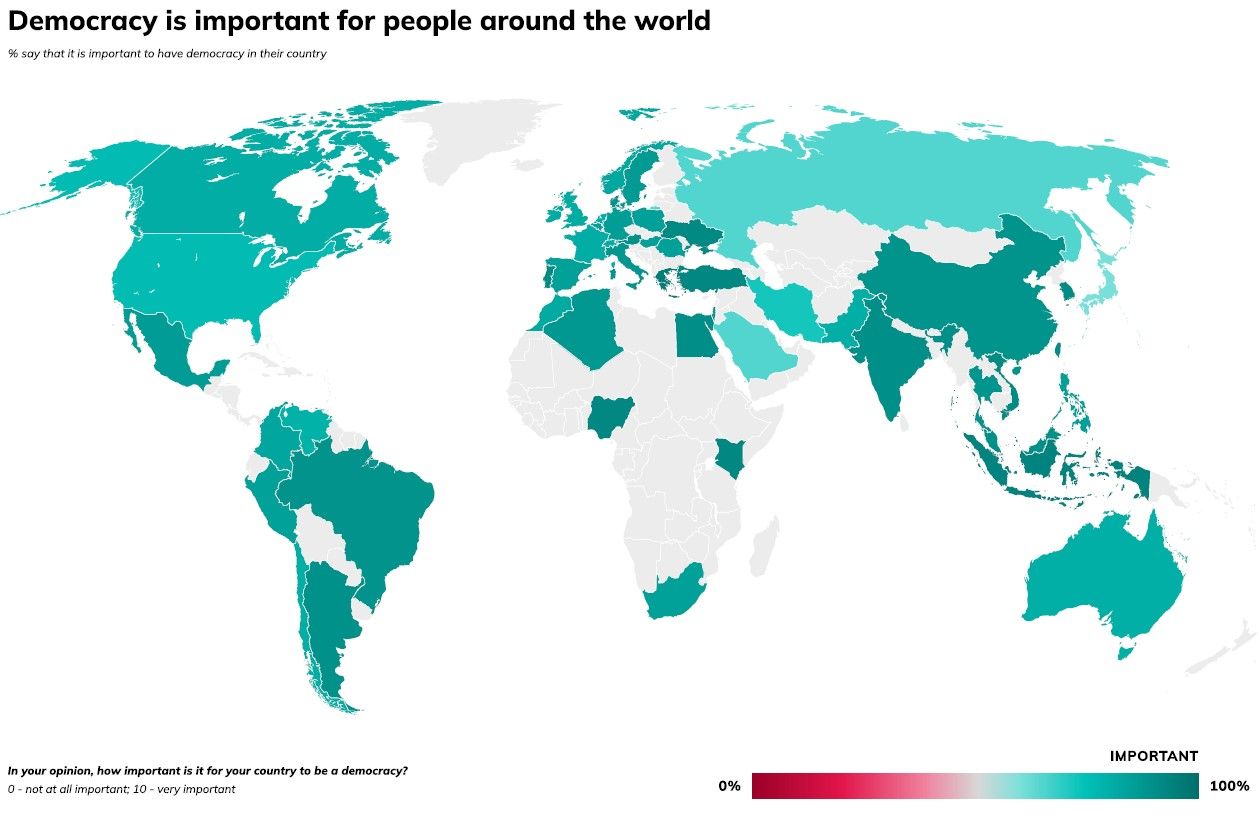 The belief that democracy is important is a clear majority opinion in all 53 countries in the survey.
But many also want more democracy. 41 percent believe that there is not "enough democracy" in their country, while 46 percent think that it is "just right" and only 13 percent think that there is "too much".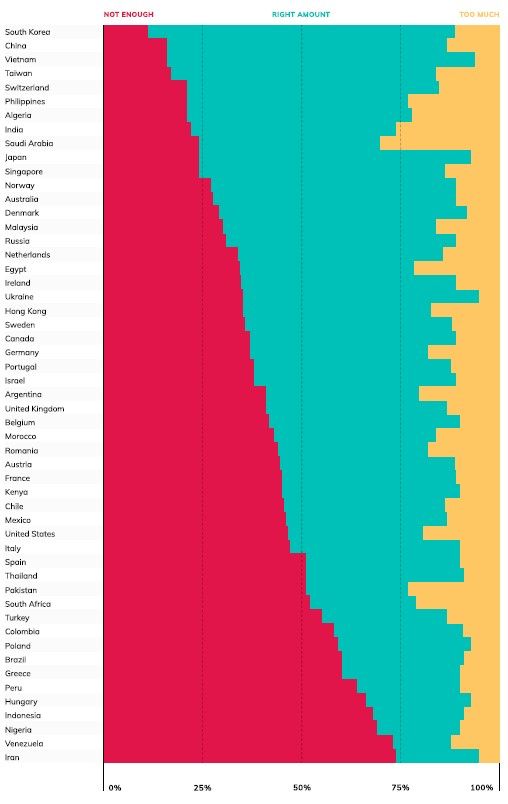 Mathias Sundin
The Angry Optimist at the Copenhagen Democracy Summit
By becoming a premium supporter, you help in the creation and sharing of fact-based optimistic news all over the world.