🎅 The Christmas calendar filled with science
LTH's Christmas calendar shows a new interesting scientific experiment every day.
Share this story!
There are Christmas calendars that have sweets or toys behind the doors, but from Lund University, LTH, comes a calendar with a much more nutritious content. LTH's Christmas calendar is filled with exciting experiments .
Behind each gap in the calendar is a short film where students at LTH show an experiment and explain the science behind the experiment. The hope is that as many as possible will follow the calendar, so that everyone from middle school and up will be able to understand the explanations.
- We have tried to cover most scientific topics. It will be a mixture of biology, chemistry, physics and technology. However, we have a little more physics experiments, as it comes naturally thanks to the subjects we ourselves study at LTH. We are incredibly happy with all the episodes and we long for something huge until the first of December so that everyone can take part in them, says Natalia Bogdanovska, who made the calendar together with Ida Ingerskog and Anton Pauli.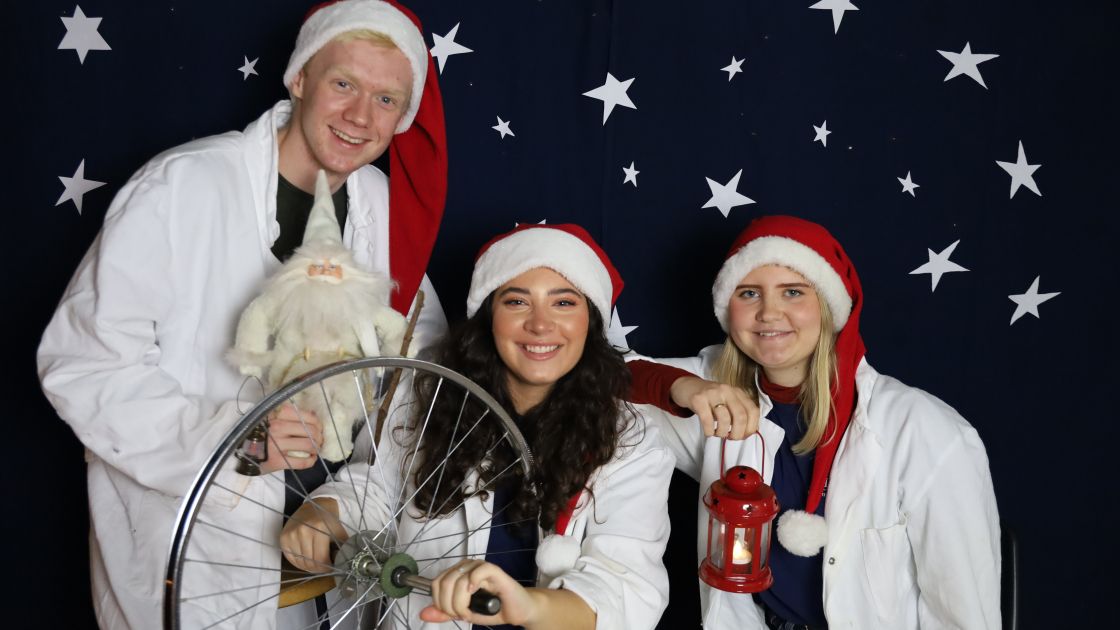 LTH's Christmas calendar is a tradition that started in 2007 and every year some students get to create the experiments. The calendar seems to be especially popular in schools and it is pulling its weight when it comes to getting more people interested in scientific studies.
- I have looked at LTH's Christmas calendar since my experiment teacher Tommy showed us the Christmas calendar in class time in year 4 in primary school. Since then, I have been stuck and checked all the years, says Natalia Bogdanovska.
In this year's edition, we will, among other things, see experiments on the speed of light, laser, smell and how to make things float. In addition, astronaut and Warp News Expert Christer Fugelsang will appear behind one of the hatches.
By becoming a premium supporter, you help in the creation and sharing of fact-based optimistic news all over the world.