⛵ Environmentally friendly boat paint is more effective than environmentally hazardous alternatives
Silicone-based boat bottom paints are better for both the environment and the boat hulls.
Share this story!
Many boat owners paint the boat hull with copper-based paint to prevent, for example, barnacles, mussels, and algae from attaching to the hull. Unfortunately, copper-based paints pose an environmental problem in the Baltic Sea, and now a study shows that there is no reason not to switch to the environmentally friendly alternatives available.
A research group from Chalmers, Gothenburg University, and IVL Swedish Environmental Institute has compared copper-based boat bottom paint with non-toxic silicone-based paint. The result was that the environmentally friendly paint is not only as good as the copper paint but even better. The study lasted one year, but the results also apply over a longer period of time.
"We have actually left our test panels at one of the test sites. These have now been under the surface for over two years and we can state that the silicone paint still works well and, above all, is better than the copper paint." says Maria Lagerström, researcher in marine environmental science at Chalmers and one of the researchers behind the study, in a press release.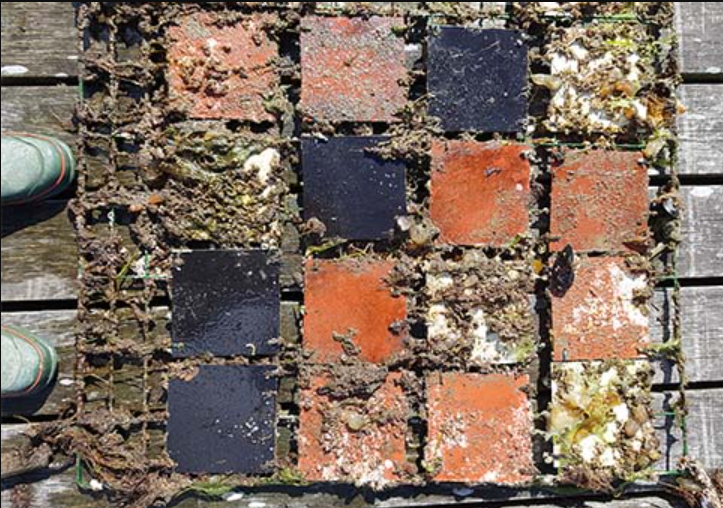 The problem with copper paints is that copper is a heavy metal that does not break down in the environment. The copper leaches from the bottom paint and poisons marine life. Even so, copper-based paint is still much more common than environmentally friendly silicone-based paints.
"Both the ship industry and the leisure boat sector have in common that they are traditional. They prefer using the products they're used to, and they are also skeptical that non-toxic alternatives really work." says Maria Lagerström.
The hope is that the results of the study will convince more people that it is better to use silicone paints for painting boat hulls. Both for the boat and for the environment.
"This means that we now have a fantastic opportunity to drastically reduce the supply of heavy metal to our sensitive inland sea. This is the first independent scientific study showing that silicone paints are more effective than copper-based paints in the Baltic Sea area." says Maria Lagerström.
By becoming a premium supporter, you help in the creation and sharing of fact-based optimistic news all over the world.