💡 Premium Supporter recap + fact-based optimistic news
🎗️ Breast cancer is detected by AI + doctors. 🔋 Homevolt: Big investment in home batteries from Tibber. 📚 Kevin Kelly: Focus on the biggest opportunities, not the biggest problems.
Share this story!
💡 The future is created by optimists
The highlight of the week was of course the interview with maestro Kevin Kelly. The man who indirectly is behind our slogan/insight: The future is created by optimists.
His book, Excellent Advice for Living, is good, but his next project is a real ten-pointer: Protopia – the hundred-year desirable future.
"I'm taking my own advice and trying to imagine a world, on this planet, that is full of all these technological inventions – and imagine all of this in a place that I want to live in. ... Not a scary, dystopian hell, but a place that we can't wait to get to."
Such a world is really needed. All the dystopian science fiction films make it hard to see a bright future.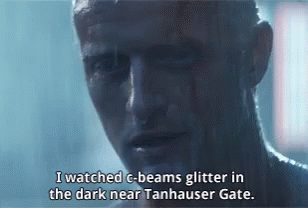 Rain and a darkness that is only lit up by neon lights. That is the sci-fi future.
But with Kelly's project, we can hopefully start to see the future in a new light.
🎙️ Questions for Will MacAskill?
Next week, I am meeting the Oxford philosopher, Will MacAskill, when he visits Sweden. Last year he released the book on 'longtermism', What We Owe the Future.
That's where I got an insight that became the basis for this essay: 💡 A new mindset for humanity can impact billions of people now and in the future
Anyway, what do you want me to ask him?
Mathias Sundin
The Angry Optimist
News and articles
No login is required to read them.
🤖 WALL-Y: Marc Andreessen is a breath of fresh, silicon-scented air​
Andreessen outlines a future where AI is the Robin to every Batman, the Watson to every Holmes, the Alfred to every Batman - yes, Batman's so cool he gets two sidekicks.
💡 Musings of The Angry Optimist: FINALLY some pushback against AI doomerism
Several heavyweights who disagree with the AI ​​pessimists have made no effort to really push back on the doomsday rhetoric. But now Marc Andreessen finally does!
📚 Kevin Kelly: Focus on the biggest opportunities, not the biggest problems
We talk about some of the 450 advice in his new book, but also about his new project: Protopia - the hundred-year desirable future. And Kevin Kelly give advice for how Warp News should grow faster: "Wrap it around people and their dreams."
Fact-based optimistic news of the week
🤖 Kevin Kelly: Don't regulate AI based on fear of human extinction
"Just being really smart doesn't mean you can trump and overcome the will to survive of eight billion people."
🦾 AI discovers superbug-killing antibiotics
AI has been used to discover a new antibiotic, named abaucin, that can kill Acinetobacter baumannii, a deadly superbug. If the progress of AI were to be halted or slowed down, we risk hindering such life-saving discoveries.
🤖 No, an AI drone has not refused to obey orders and killed a human
It was just a thought experiment on what could happen. It hasn't even happened in a simulation.
🎗️ Breast cancer detected by AI + doctors - new type of mammogram review
AI and doctors collaborate to find breast cancer, after a major scientific study that showed increased accuracy.
🔋 Homevolt: New battery for the home by Tibber and Polarium
"Energy storage is the key to unlocking the power of renewable energy," says Stefan Jansson, CEO and co-founder of Polarium.
By becoming a premium supporter, you help in the creation and sharing of fact-based optimistic news all over the world.