💡 Warp News #202
💀 The murder rate has dropped 17%. 👽 Not alone anymore? 📶 Record number of internet users. 🚘 Autonomous vehicles cause fewer injuries and fatal crashes
Share this story!
🆙 What should we level up to?
I was quite nervous when I last week sent out my text about Warp Levels.
My belief is that I will never have a better idea in my entire life. And something that I will spend the rest of my life working to realize.
So, I was pretty anxious about how people would react.
One way to measure is by how much the text is shared, and it seems to have good traction. But most importantly, I measure by the comments about what you want to include in the upcoming levels.
And a lot of ideas have come in, with a wide range. It makes me especially happy because, stupidly, I didn't even ask the most obvious question: What do you want to include in the next level?
My hope is that we will have a diversity of ideas, and what you've written to me so far suggests that. One wrote about the role of a parent, another about robots, a third about AI and music, a fourth that levels should replace grades in school. And so on.
I will talk to many people about what they want to see in the next levels. I believe it will be very interesting to read and provoke many ideas about our future.
So, now I'm asking the question I should have right away: What do you want to include in the next level?
Mathias Sundin
The Angry Optimist
Other articles
🦾 A productive centaur
New research indicates a significant increase in productivity and quality for those who used ChatGPT compared to those who didn't.
🆙 Longtermist Will MacAskill on Warp Levels: "Very good!"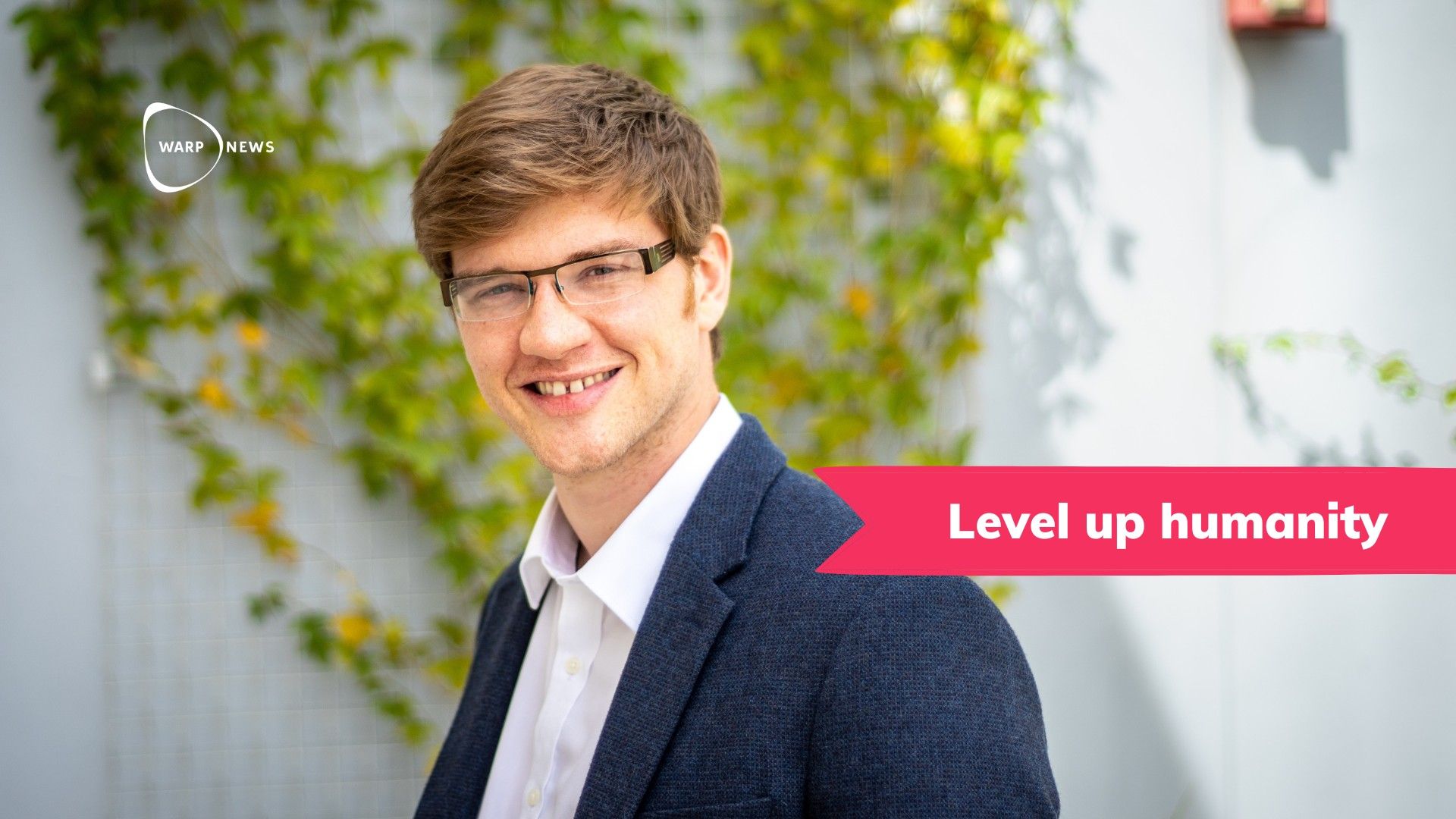 MacAskill is a philosopher at Oxford University and a leading advocate for longtermism, where the idea is that we should consider thousands of future generations in the decisions we make now. What does he think about leveling up humanity?
💡 Fact-based optimistic news of the week
💀 Globally the murder rate has dropped 17% in the past 20 years
Europe has seen a sharp decline in the murder rate, and the situation in Asia, Africa and the Americas has also improved.
👩🏿‍⚕️ Ghana's immunization rates soar in drone-served districts
Drones significantly reduce vaccine supply time to remote clinics. Drone deliveries take only 55 minutes to reach the remotest clinics, which would take over 5 hours by road.
👽 Not alone anymore? New evidence points to life on distant planet
On a planet named K2-18b, over 120 light years from Earth, a telescope has possibly detected a molecule known as DMS. Why is that important? Because on Earth, DMS is only produced by life.
📶 Record number of internet users, two-thirds are now online
5.4 billion people are now online. More than ever before. Growth in internet connectivity is strongest in low-income countries.
🚘 Autonomous vehicles cause fewer injuries and fatal crashes
Self-driving cars decrease the risk of injury-causing and fatal accidents compared to human drive vehicles.
---
✉️ Get a dose of fact-based, free, optimism once a week
Every week, we send out a free newsletter with fact-based, optimistic news about technology, science, and human progress.
If you're not a subscriber yet, you are welcome to become one!
If you like this newsletter, please forward it to a friend and ask them to subscribe. It's free and arrives once a week.
By becoming a premium supporter, you help in the creation and sharing of fact-based optimistic news all over the world.